Pagani Zonda Cinque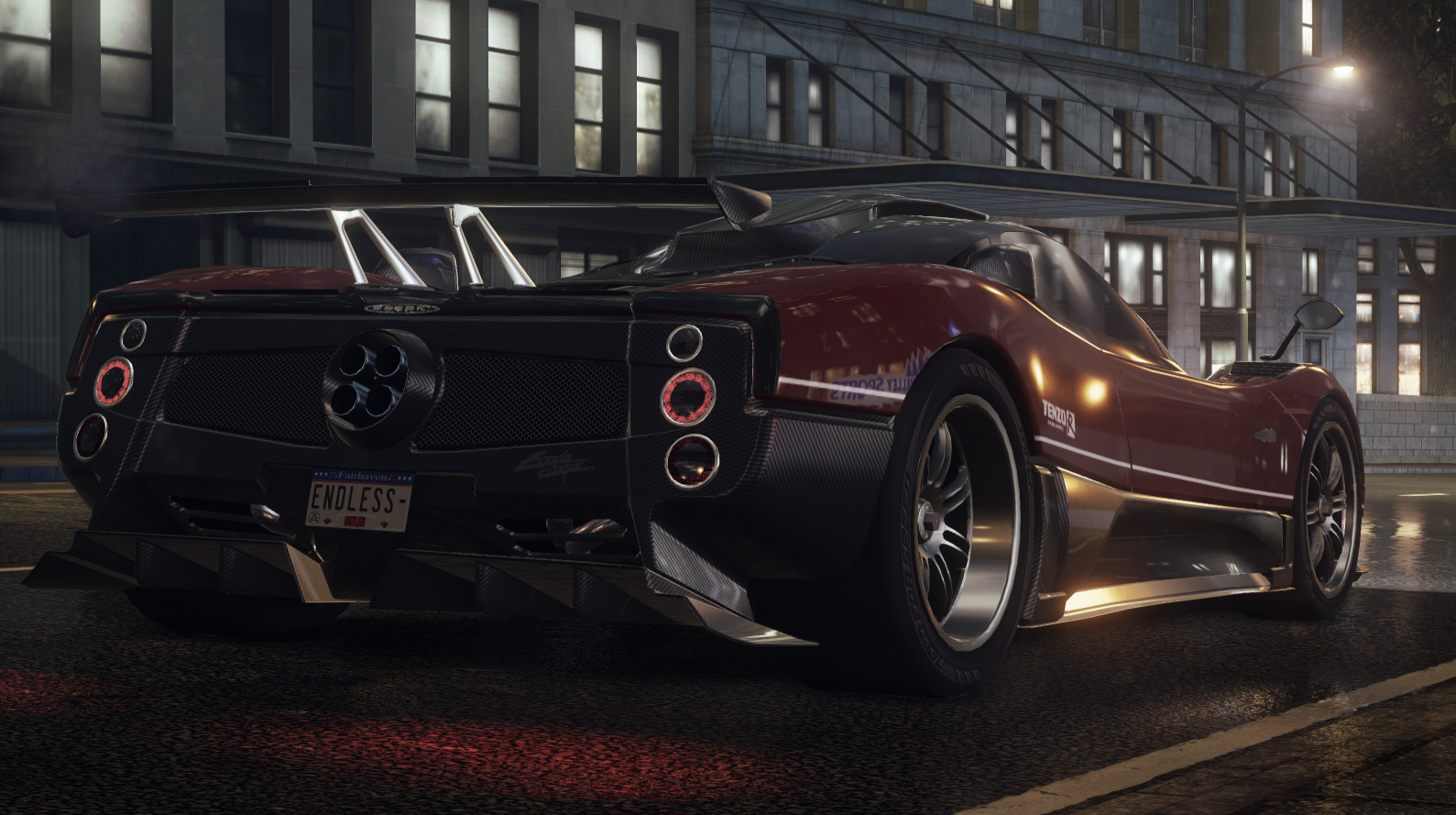 ---
Description:
Model taken from NFS Hot Pursuit Remastered, with some modifications done to the model. This replaces the Pagani Zonda R
I have included two variants. Generic white and red Cinque, and another with a custom livery with a few removed carbon parts

Note -
This car currently does not have damage animation, aside from cracked glass, and crumpled body effects texture.


Installation:
Drag, drop, and replace the vehicle file "VEH_2076266_HI.BNDL & VEH_2076266_LO.BNDL" into the VEHICLES directory of MW2012 (EA Games\Need for Speed(TM) Most Wanted\VEHICLES)

Car has been remapped, that way you can create your own livery. Strongly recommend using the "Tenzo R" Cinque for any custom liveries. (UV Mapping file will be included in the zip)

Credits:
DGIorio - Blender Exporter & Noesis Scripts
SwiftZC33S - Fixed gearshifting bug (vanilla car refuses to shift pass 300~ kmh)

More Screenshots:

---
Comments
---
No comments, be the first one to leave a comment!
Uploaded at: November 11, 2023 @ 20:27