Upgradeable Porsche 911 GT2(996)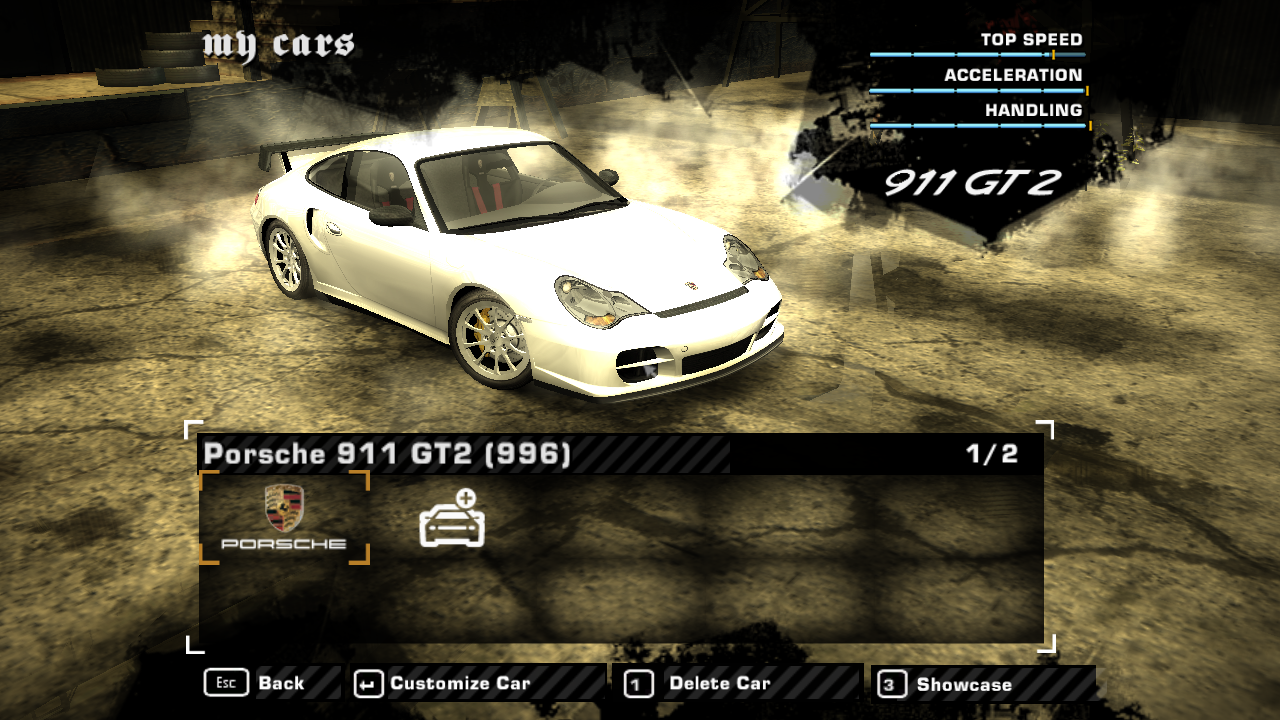 ---
This mod is a simply script which allows you to install performance upgrades in the Porsche 911 GT2 (996).

What exactly it does? It make the "911gt2" performance parts as stock, and the upgraded ones as the "911gt2_top" parts.
It include a few performance fixes for stock parts
It also fix price tag of 911 GT2 and make unlock in later stages of career mode.

Installation


1° First of all, you are going to need the VLTEd 4.5 or higher.

2° To install the mod, extract the file "NFS Most Wanted - Upgradeable Porsche 911 GT2 (996) Mod.nfsms"

3° Run VLTEd (It may need the Administrator permissions).

4° Go to File>Open and select your game's directory, which is usually in:
C:\Program Files (x86)\Electronic Arts\Need for Speed Most Wanted

5° Go to File>Import>Modscript, select the .nfsms file and wait for the changes to be applied.

6° Go to File>Save, save it and have fun!

Thanks to:
Neon - inspiration to fix bonus cars
379Felipe for his BMW M3 GTR E46(Race) Upgradeable Mod for inspiration and mod script format.

---
Comments
---
DarkMTS (April 20, 2020 @ 11:01)
Hello.
This is a request.
Couldn´t you make a ModLoader version for this ?
Most of the best mods always use ModLoader, and its a piece of cake to install.
I also heard nfs vlted scripts can´t coexist with ModLoader ones.
So it becomes very problematic.
If you are enthusiastic about it, please let me know.
This mod of yours deserves a ModLoader version.
Peace.
Uploaded at: June 26, 2018 @ 14:32