NFS MW: Carbon Handling Project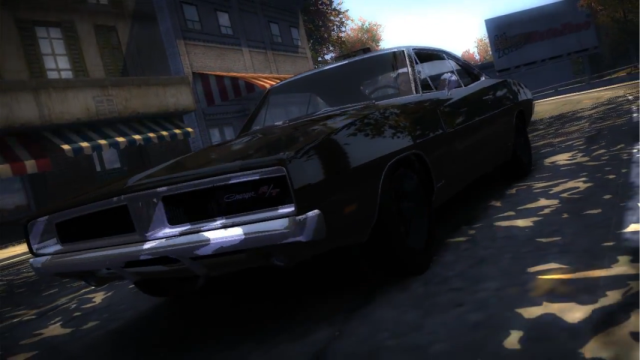 ---
So. I like Most Wanted. I also like Carbon. But the only reason I tolerate Carbon as a game is because it has Classic Muscle Cars, and they handle like a dream (heavy drifty cars is my style). Carbon has the best physics/handling and customization (which imo is hardly of any importance because all cars look better stock or with minimal changes anyway), but falls flat in every other aspect compared to Most Wanted.

Reboot of the Carbon Muscle Handling Pack, but it's going to cover all cars in the game (+ addons, aka Carbon cars that don't exist in Most Wanted).

All Tier 3 cars handling values taken from NATHANIEL900's Carbon Full Game Rebalance mod with various. It's way better than vanilla when it comes to car balance, but still not perfect.

Roadmap:

Done:
- Port all Tier 3 car handling values from said mod (for cars that exist in Most Wanted);
- Port all Tier 1 and 2 car handling values, possibly from RaTT's Carbon Ultimate Mod because they can be upgraded to Tier 3 worthy status, with some changes if deemed necessary;

To-do:
- Port handling values for Carbon cars that don't exist in Most Wanted. Since I am not at liberty to share recompiled addon car files or addon ready car files in general, you'll have to do that process yourself, of course when said car handling values are added and new carname is provided;

- Custom handling values for various add-on cars.

If using an existing save, you might need to rebuy/apply upgrades as the number of upgrades for some cars have been changed. New save recommended if installing addon cars. Import Basecars script first, Addoncars script 2nd into VLTed.

Cars done:
All base game cars (including Bonus Cars such as SL65, GT2, Camaro, Player BMW, C6R which are purchaseable/customizable).

Bonus feature:
Black Edition Challenge (Camaro VS Police SUVs) is harder (5000 bounty every 10 seconds instead of 30000);
Optional: Limited/Non-recharging NOS, opponents are slightly slower to compensate;

Known issues:
BL4 (JV) might be very easy because he might not be able to control his Viper lol.

Recommended mods:
https://nfsmods.xyz/mod/183
https://nfsmods.xyz/mod/986
https://nfsmods.xyz/mod/59
https://nfsmods.xyz/mod/639

Install/replace CARS folder only mods (don't install the scripts):
https://nfsmods.xyz/mod/835
https://nfsmods.xyz/mod/795

Addon cars (download links provided in Readme, Ed The Car Dealer config files and manufacturer/secondary logo resources provided):
71 Dodge Challenger R/T, 69 Dodge Charger R/T, 06 Dodge Challenger Concept, 67 Shelby GT500, 06 Pagani Zonda F, Nissan Skyline R34, BMW M3, 70 Ford Mustang Boss 429, 03 Mustang, Ford SVT Focus, Nissan 350Z, Audi Sport Quattro, Alfa Romeo 159Ti, Chrysler Imperial, Koenigsegg CCX, Buick Riviera, 06 Ford Shelby Mustang GT500, Enzo Ferrari

Latest changelog: Fixed Enzo using wrong Engine node (oversight), various balance changes (slower stock Imperial & 350z, slower fully upgraded RX7 & 911Turbo, faster Enzo, lower Roll Center for various Muscle Cars which should make them less likely to roll over when going fast and steering over sidewalks and rough terrain), updated 350z, Skyline and SL65 misc data.
---
Comments
---