16:9 Safe Zone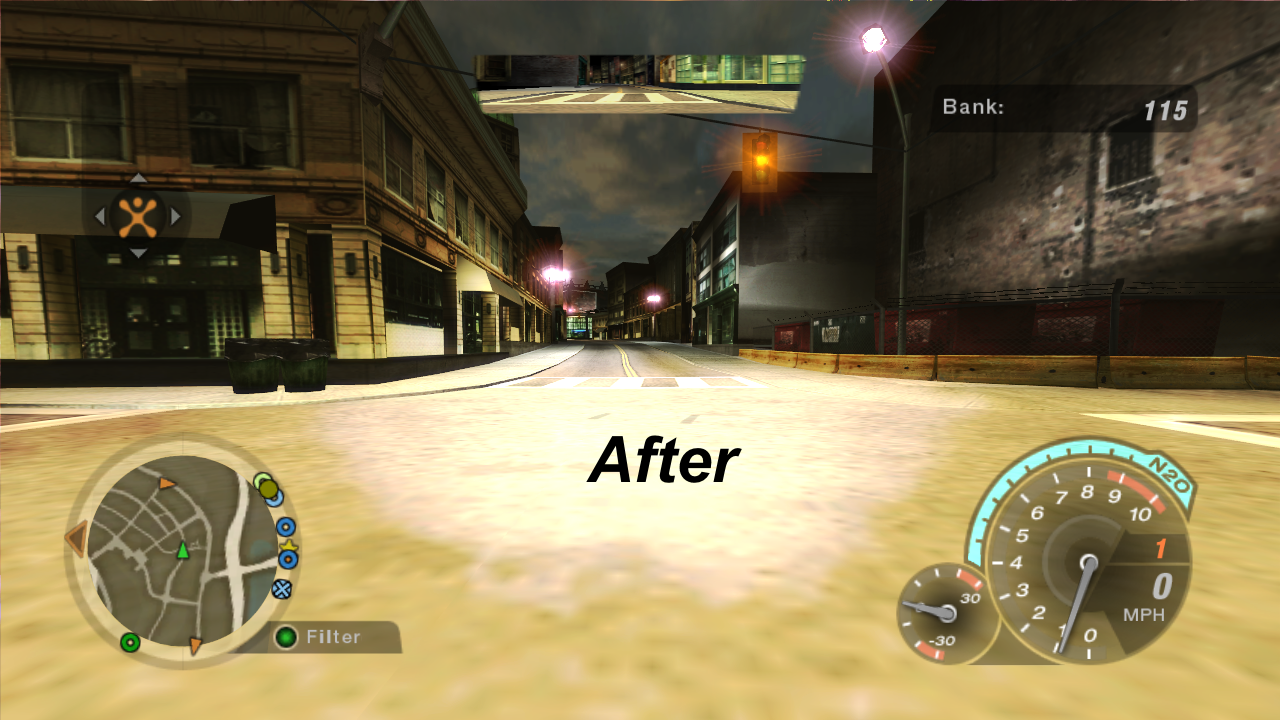 ---
Description
---

This modifies the offset values of the HUD elements in the thirteenag widescreen fix, making the HUD elements come in closer to the middle of the screen rather than hugging the edges of the screen.
It can make the HUD a little but easier to see when you are staring at the car or the middle of the screen, or when you are using a large display and you're sitting up close to it.

Installation
---

Instructions on how to install my mod

Drag and drop the scripts folder into the game directory. (Requires thirteenag widescreen fix installed and configured with a 16:9 resolution.)


Screenshots

---





---
Comments
---
NFSBusiness (July 24, 2018 @ 20:25)
It's just value tweaking. You can customize it specifically to your liking and set the HUD up for arbitrary aspect ratios if you know what you are doing.
Niga619 (July 20, 2018 @ 04:55)
dude you really should talk to thirteenag to add this to all NFS this is really good
Uploaded at: July 17, 2018 @ 03:55