Hidden Tracks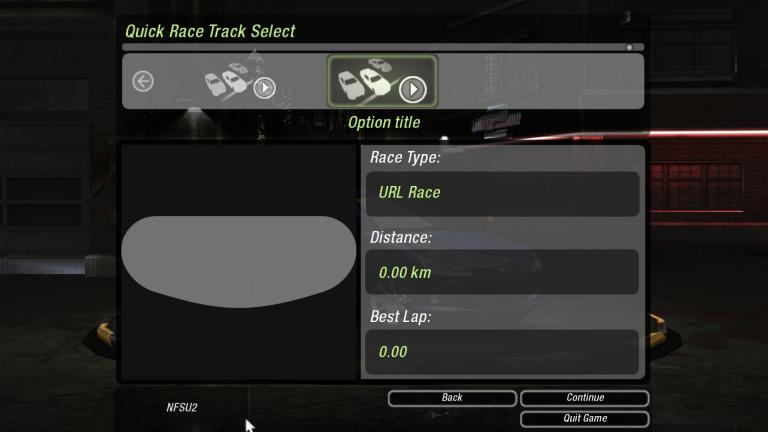 ---
This mod add to the Quick Race selection new tracks, tracks which are exclusive from the Dyno and even tracks which were used by the developers during the development of the game.

- Added Ambulance, Bus and Firetruck as traffic vehicles;
- Added reverse track option for every Jackson Heights drift;
- Added reverse track option for Bayview Speedway Drift/Street X circuit;
- Added the map "zoom in" and fixed icons of every outrun race;
- Added Street X tracks to Drift game mode and vice-versa;
- Added hidden tracks to the Quick Race menu selection (IDs 4000, 4706, 4707, 4708, 4709, 4801, 4901);
- Replaced NFSUG1's leftover entries with entries from PlayStation 2 Demo of NFSUG2 (IDs 4202, 4203, 4341);
- Removed reverse track option for Bayview Speedway Drag;

Note that:
- New tacks are locked by default. You must use NFSUG2 Extra Options to unlock them.
- If you try to play in Lan/Online mode the races which were restored from the PlayStation 2 Demo with players who doesn't have this mod, you will crash their game. That's why it is highly recommend to not play in these tracks in Lan/Online mode unless the other players have this mod.
---
Comments
---
No comments, be the first one to leave a comment!
Uploaded at: June 30, 2017 @ 20:06
---
YouTube Video
---