Xbox 360 Icons Remastered ( 128x )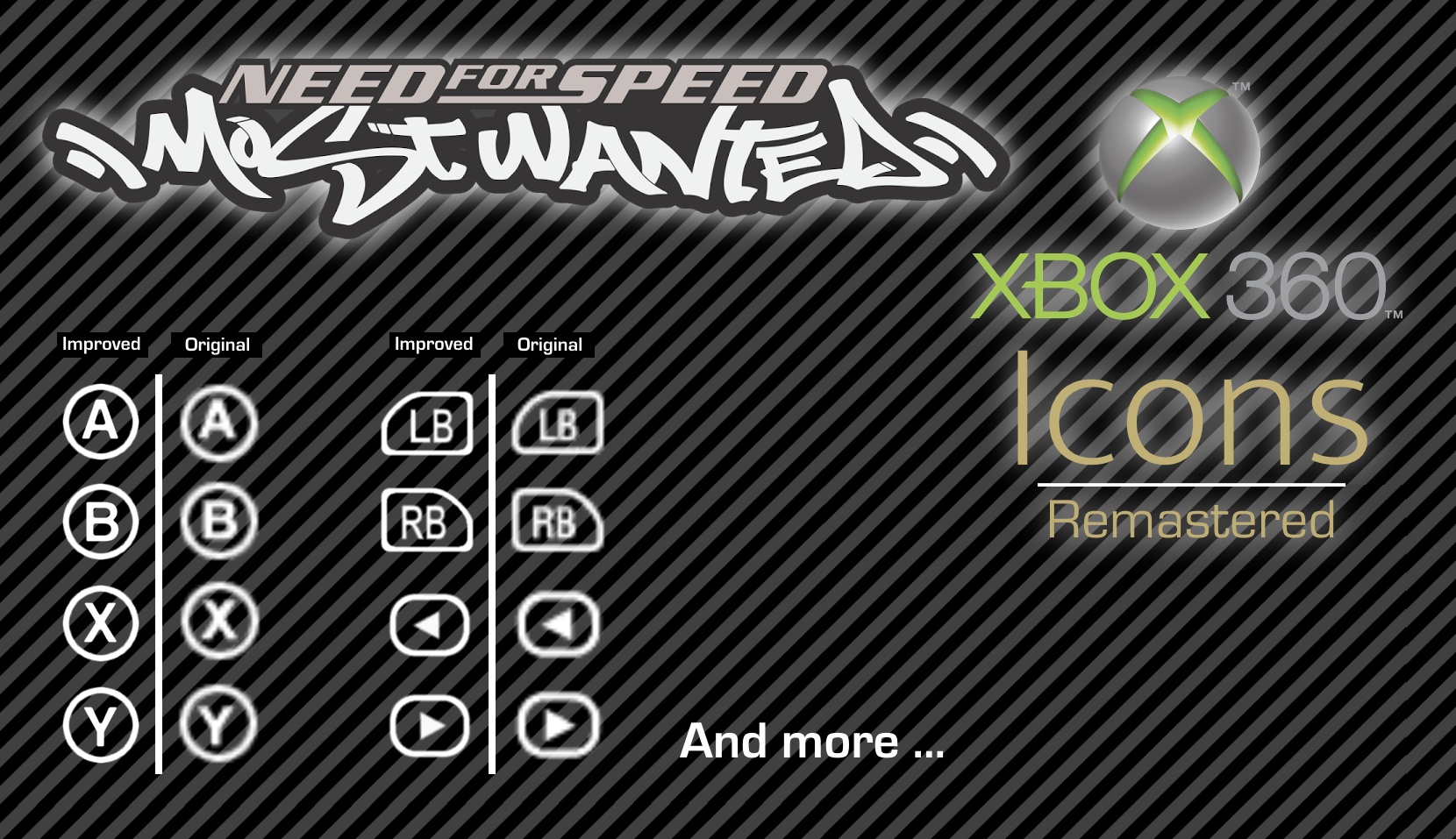 ---
This mod replaces original PC icons with remastered Xbox 360 icons at a resolution of 128x128 pixels.

This is a .apk file that works with latests updates of NFS Most Wanted Widescreen Fix ( Made by Aero_ and ThirteenAG ).

All those icons were hand made, based on the original ones from the Xbox 360 version of the game, but a little bit more thinner and clearer.




- Big thanks to Aero_ and ThirteenAG for helping me out on this project.


















---
Comments
---
JOHN30011887 (October 10, 2018 @ 12:41)
Very nice mod, i do like the colored icons from ThirteenAG but i also like these so its nice to have options
Great job :)