Mercedes SL65 AMG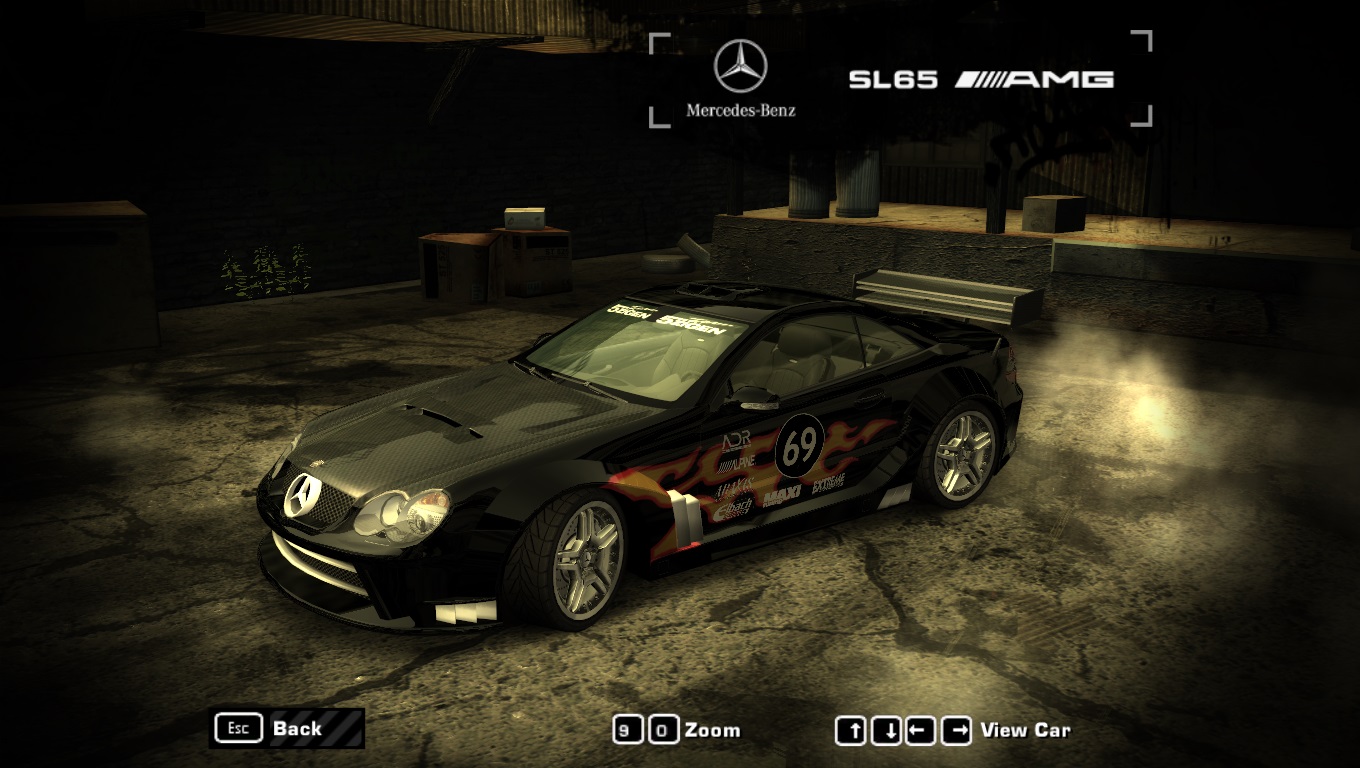 ---
Mercedes SL65 AMG converted from carbon.

v1.0
- Initial release.

Contains
- All mount points: spoilers, roof scoops, exhaust, brake lights, reverse lights and headlights.
- Brakelight textures (ON/OFF).
- Bodykits from carbon.
- Hoods.
- Damage.
- Decals and numbers.

HOW TO INSTALL
Manual install:
1- Make a backup of "SL65" folder located in "CARS".
2- Copy the contents of "CARS" folder in the game installation folder.
3- With NFS-VltEd: File, Import -> ModScript. Select:
sl65_stock_playable.nfsms if you want stock nfsmw performance.
sl65_carbon.nfsms if you want nfsc performance.
sl65_custom.nfsms if you want a mix of both and some touch-ups.

ISSUES

- Tell me if there are issues.

Credits:

- Arushan for NFSMW Mod Tools.
- nfsu360 for NFS-VltEd/TexEd.
- EVERYONE!!
---
Comments
---
Neon114 (November 30, 2018 @ 12:51)
For C6.R you can use Rollcages and Racing seats from NFSPS
Hopekeeper (November 29, 2018 @ 14:49)
Great!
Zvott96, thank you for this mod!
Are you going to update other Black Edition cars: Porsche Carrera 911 GT2 (it was featured in NFS World, has 2 bodykits), Chevrolet Corvette C6.R (was only featured in SHIFT 2, don't know on bodykits availability), Chevrolet Camaro SS (Carbon would be great to upgrade current model)?
Sorry if I sound like I'm demanding something - just wanted to know what will be your next steps.
Best regards!
Uploaded at: November 28, 2018 @ 17:13