Ultimate Car Mod V5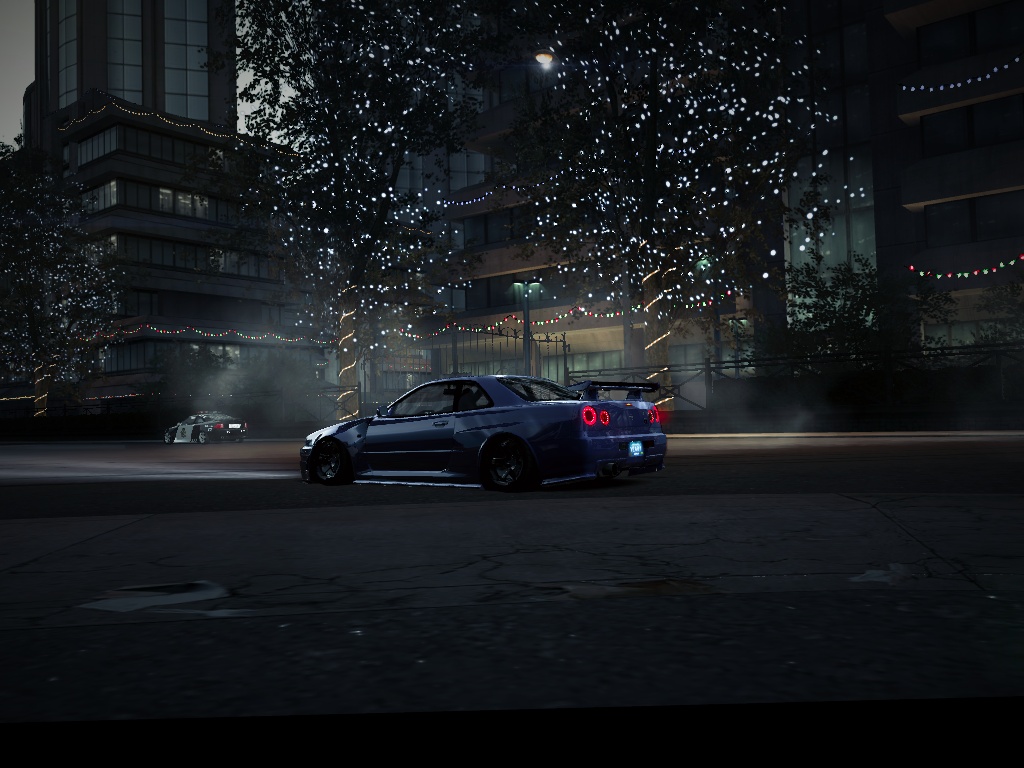 ---
This project will not be released by me anymore this is over.

All the cars available for the game have been modified in terms of performance and visual, you can feel the new freshness and quality in any car.

This modification is based on ideas like in lowering low king car, so some cars must have changed track width and camber.



How did I create this mods ? it is very simple As far as performance goes, I modified three fields for example:
1.Engine>car model>carmodel_H
2.Induction>carmodel>carmodel_H
3.Tires>carmodel>carmodel_H
4._H ( for elite or custom parts) _A (stock version) _T(street or pro parts) But I only edited _H because I can't see any sense in editing others.

there are two ways to increase the maximum speed:
1.engine>redline>change rpm+
2.transmission>final gear>value+
If you want to edit the acceleration in stock version, you have to change it:
1.inductions>high boost and low boost>psi but only with max +9 values

If we are talking about lowering stage 3 then you have to modify a few things in the 'ecar' field.This is very simple for example:

1.997gt3>kitwheeloffsetfront>[0]>22 ( value [0] is for stock no bodykit)
2.+++++>++++++++++++rear>[0]>27
3.camber 0.3 is good
4.FEcompressions is for lowering car but here change only +2 or 3 values but not more! otherwise you will have holes in the wheel arches for example [0] front >0.17 (stock)> 0.19
5.ride height -11 value it is max u no need more because itz only core for lowering
6.TireSkidWidh [0] [1] (front ) value 0.280 is good [2] [3] (rear) value 0.299 is good
7.wheelwell is for lowering in freeroam , but you can only change +2 or 3 values no more

How did I add more trafic? you have to enter the field:
1.trafficpattern>default(rightclick>edit fields>vehicles>change value to how you want to
2.pvehicle>car>traffic or tractors>semilog>copy collectioName>semilog
3.trafficpattern>default>vehicles>[5]>name>paste semilog
4.if you want to give 100 tarffic then you have to exclude traffic in singleleplayer because otherwise there will be an error.(blackboard fields>ai events)



Changelog V5 (thanks to Dragonforce for a few idea and report bugs):
-update lowering stage 3
-most cars have improved wheel offset
-fixed camber of the wheels
-some cars have been very lowered
-fixed singleplayer mode
-adden new traffic (like a semilog and more)
-reduced cops in freeroam


-custom performance parts have been reduced

-added heat 5 to teamescape events

-added roadfog effect (i suggests activating shadermod to see better results)

Changelog V4.1:

-disable collision in freeroam

-improved performance cars

Changelog V4:

-added new 17 racing cars to traffic

-added new 8 cops cars to freeroam

-new nos balance

Changelog V3:

-new handling for muscle and tuned cars

-new noss effect

-race cars have been added to traffic

-music from freeroam to Valentine's Day music has been replaced

-new 500% custom parts have been added

-cameras on the hood in lamborghini cars have been fixed

-the interaction of the car with other players in freeroam has been enabled

-a cop cross-car has been added to freeroam

-totally new nos balance

-in the original world cars with strong nitro used the nose_top line and the worse cars did not, so to the worse ones I added nose_top and now they have a strong nitro

-minor visual corrections to cars

-repair of apertures in wheel arches

-minor modifications for lowering stage 3

-in mostly car the wheel alignment has been change

-many car have a reduced camber

-values have been changed in some performance parts

Changelog V2:

-the camber has been reduced

-new traction parameters have been added

-which cars have been lowered to a maximum

-most cars have improved performance, including maximum speed and revs

-the drift parameters of the car are improved

-new 300% custom parts have been added

Changelog V1:

+++ All cars now have new performance and visual parameters ++

-the nitro has been fixed and the nitro can now be used in any car

-new top speed

-new acceleration

-new handling

-new engine parameters including higher maximum speeds and rpm

-new parameters of the turbocharger, including new charging pressure

-new driving characteristics have been added, the car is sticking better to the road

-the elite performance parts of the car have been improved and have new values

-new 200% custom parts have been added

+++ If you want to use new visual parameters do not install any bodykits ! +++

-Lowering Kits stage 3 has been extremely changed

-cars wheel have a new camber

-the wheel alignment has been changed ,the car seems to be wider

-the wheels have new widths

-now cars are extremely lowered

Instruction:

1.Download and exctract files

2.Click installer

3.Select game folder and click install

4.Play game !!!

Thanks for downloading and hope enjoy !!!

Nissan Skyline GT-R R34 NISMO Z-Tune - https://youtu.be/BQVW93_ystA

RTR-X Thug life xD - https://youtu.be/E3MEvr48460
Show More
---
Comments
---