[MW] Extended Cameras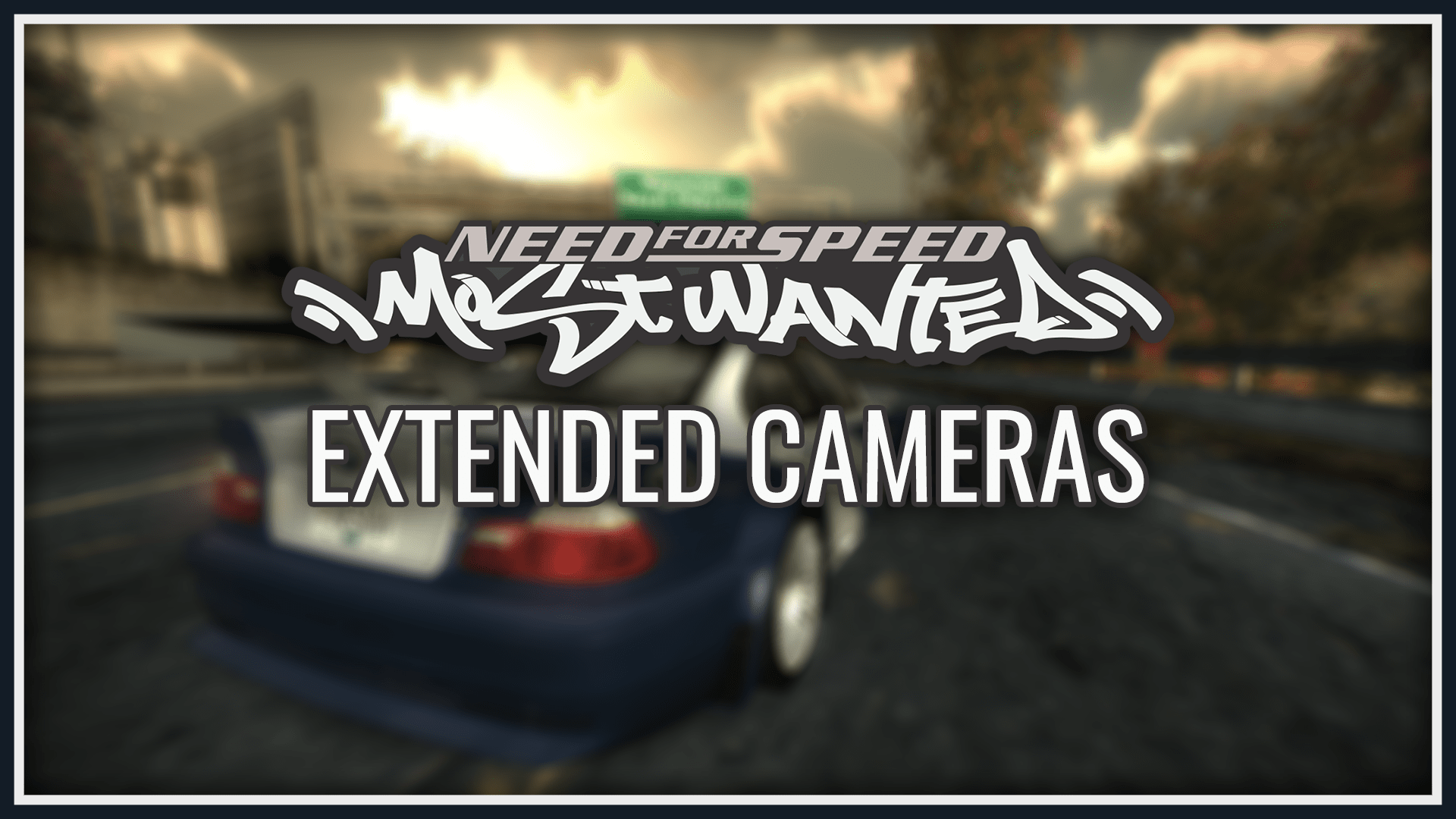 ---
This modification adds 3 new cameras to Most Wanted.

Default Extended Cameras Preset:

Drift 

PSP

Ghost (Payback/Heat)



CUSTOM PRESETS:
* KuruHS preset: Has the Payback/Heat camera height increased
* Cinematic preset: Contains 4 cinematic camera angles, best used with ExtraOptions auto drive option

Imgur Gallery


---
Comments
---
MichaelR (February 25, 2019 @ 17:55)
Thanks A LOT for these cameras. This is fire. It completele changes the feeling of the game tbh.
However there is a prob - mod just doesn't work. When I install script and save the changes, game just crashes and that's it. Whereas it works just fine w Carbon.
@BadassBaboon is there any requirement for the mod in order to work? Like, particular version of .exe?
Uploaded at: February 13, 2019 @ 08:22