TANK_SLAPPER_TIMER Fix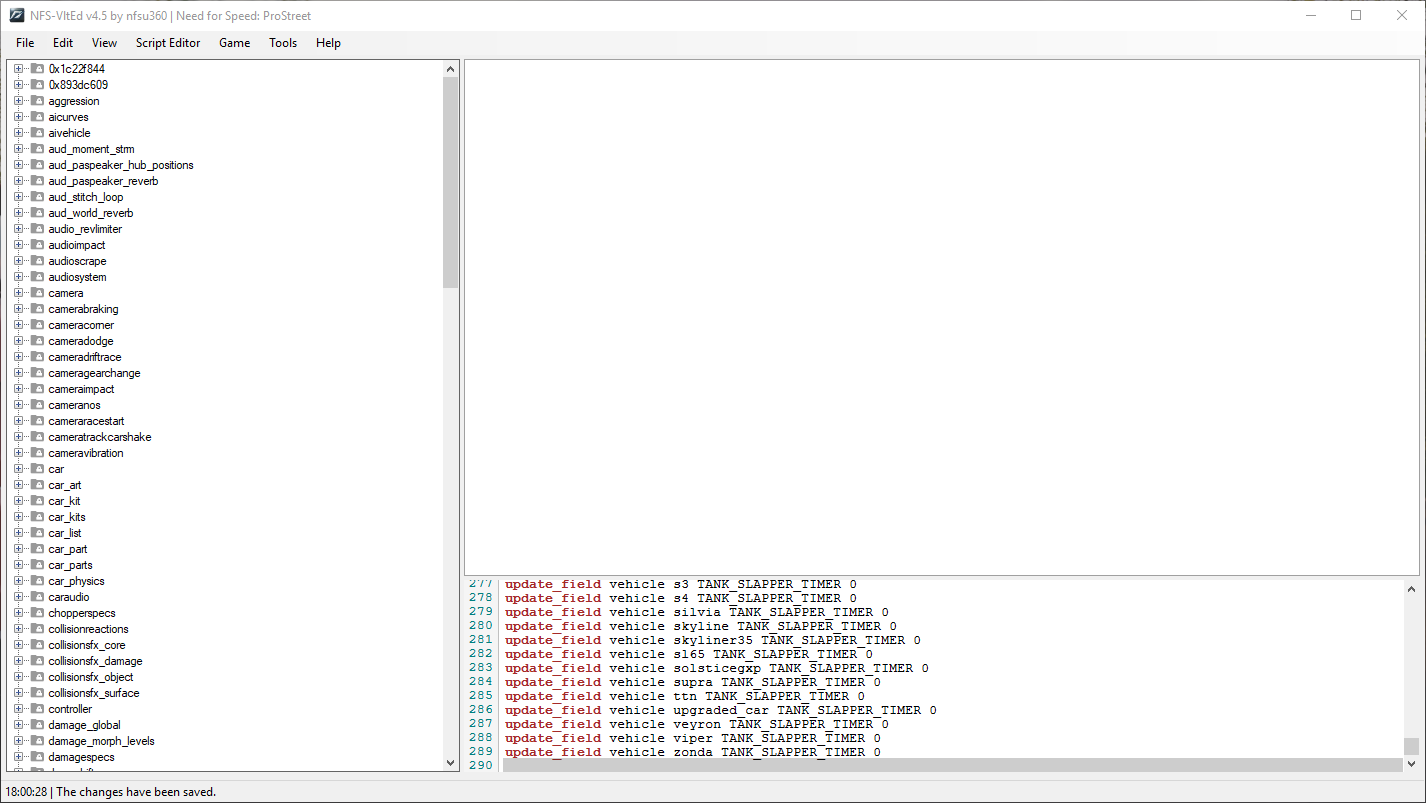 ---
Reduces input lag and improves steering response by changing TANK_SLAPPER_TIMER from "1" to "0" in every car.

HOW TO INSTALL:

1. Open NFS-VltEd;
2. Go to "File", then "Open" and choose the directory of your Need for Speed ProStreet;
3. Then go to "File" again and choose "Import" -> "ModScript";
4. Choose the file that you downloaded;

P.S Might appear an window saying that the mod has been installed but some errors occurred, just close it and its fine, the mod installed properly.
---
Comments
---
No comments, be the first one to leave a comment!
Uploaded at: February 17, 2019 @ 18:15