ProStreet - New Car Lot Colours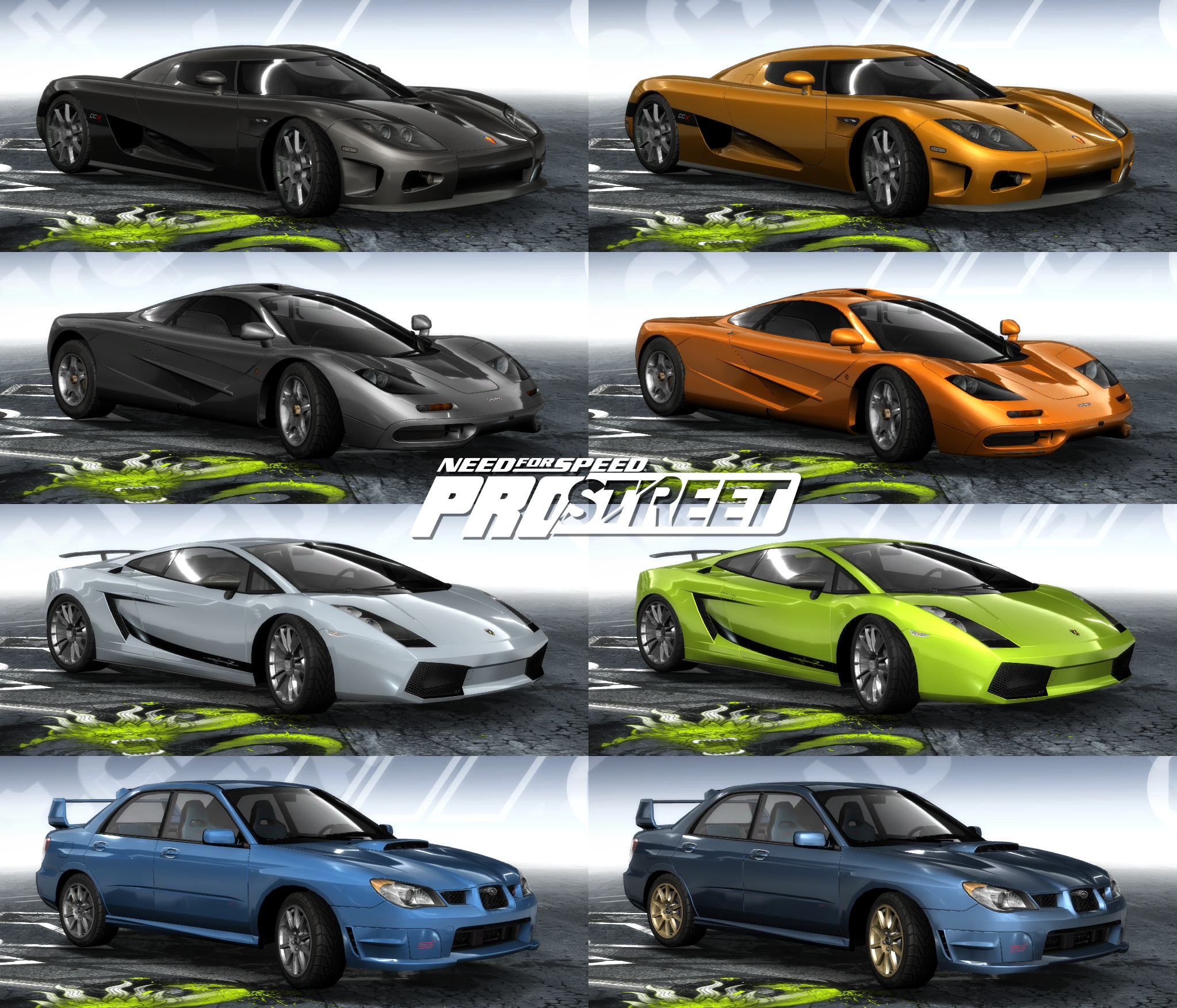 ---
Update 1:
• Minor changes.
• Changed the '65 GTO.

Hello! This is the first of many "quality of life" mods I'm releasing for NFS ProStreet.

It's a simple mod that changes most (not all) stock paint colours of cars in the car lot.
Along with restoring the DBR9's stock paint from the 1.0 version of the game (for some reason they added a black "skin" to the DBR9 in the 1.1 patch).

This isn't required, but I strongly recommend downloading both of these model fixes to go with this:
Audi Le Mans Quattro by Ti-Sonic: https://www.nfscars.net/need-for-speed-pro-street/9/files/view/15152/
Lamborghini Gallardo Superleggera by Michael Werd: https://www.nfscars.net/need-for-speed-pro-street/9/files/view/16668/

There are two really minor bugs with this. The first is that unmodified blueprints of cars in your garage will have the old colours. To fix this, all you need to do is click "create new blueprint" then "abandon" & its colour will update.

The second bug is that, if you have a customized blueprint of one of the three cars that I added stock wheel paint to (the Integra for example) that hasn't already had it's wheel colour changed. The stock wheels will turn black.
You can repaint them so, minor annoyance, but like I said it only happens if the wheel colour is stock.



In the future, I plan on releasing more "bugfix" oriented changes. Such as fixing the weirdly high ride height & wheel offsets on a lot of cars in the game, & other stuff to do with AI car presets.

Anyways, hope you enjoy this little mod. Have a good day!


---
Comments
---
Uploaded at: December 21, 2019 @ 19:00