NFSPS - Corrected Eclipse Badging (GS-T to GSX)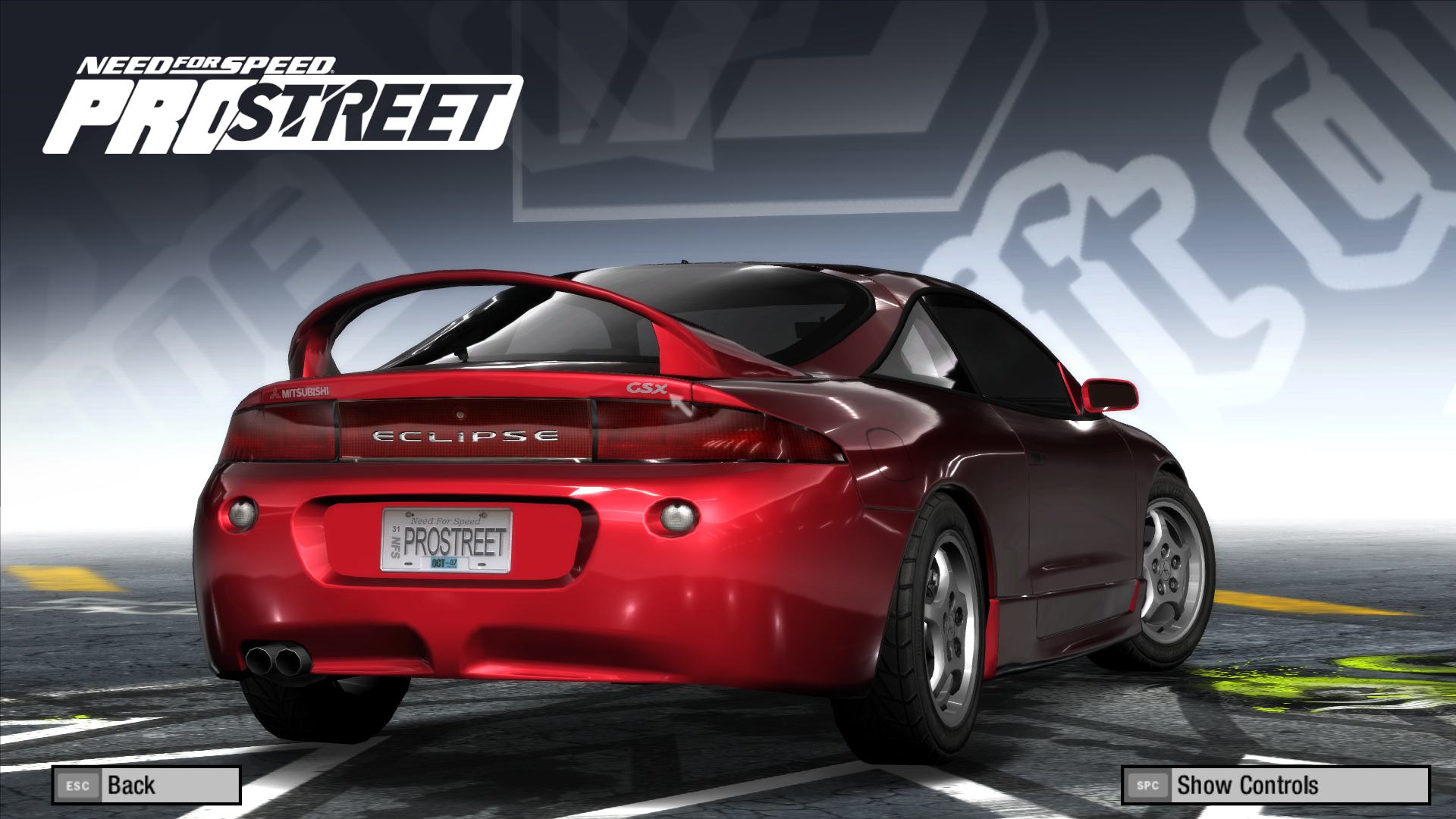 ---

Hey. Just another small fix for PS.

The 2G Eclipse featured in this game is very clearly supposed to be the GSX model (AWD), but despite that they reused the GS-T badging textures from Carbon (the GS-T was FWD).


I borrowed the texture from Venomleggs' GS-T to GSX conversion mod for Carbon (download: https://nfsmods.xyz/mod/264)
FULL CREDIT goes to them!!! Please go support their mod too! (I hope it's fine for me to do this)


Anyway, to install, just put the files in the games folder. Replacing the original (backups are provided)

I've been very busy lately. I haven't had time to work on ProStreet stuff. I am once again apologizing for how slow I am.

Hope you enjoy this either way. Have a good day :)


---
Comments
---
Venomleggs (March 23, 2020 @ 17:47)
Hey it's no problem man, I just took the logo from the internet so it wasn't mine anyway haha. Nice mod!
HenrySK (March 22, 2020 @ 20:54)
Nice! Can you correct the rear badging on Porsche Carrera GT? That would be another great small fix :)
SpazJR61 (March 21, 2020 @ 08:42)
Also, some of the racers' drag cars has Center line rims on the front wheels, despite eclipse gsx being an AWD car.
Uploaded at: March 20, 2020 @ 23:11