NFSC Race Expansion Pack 2.101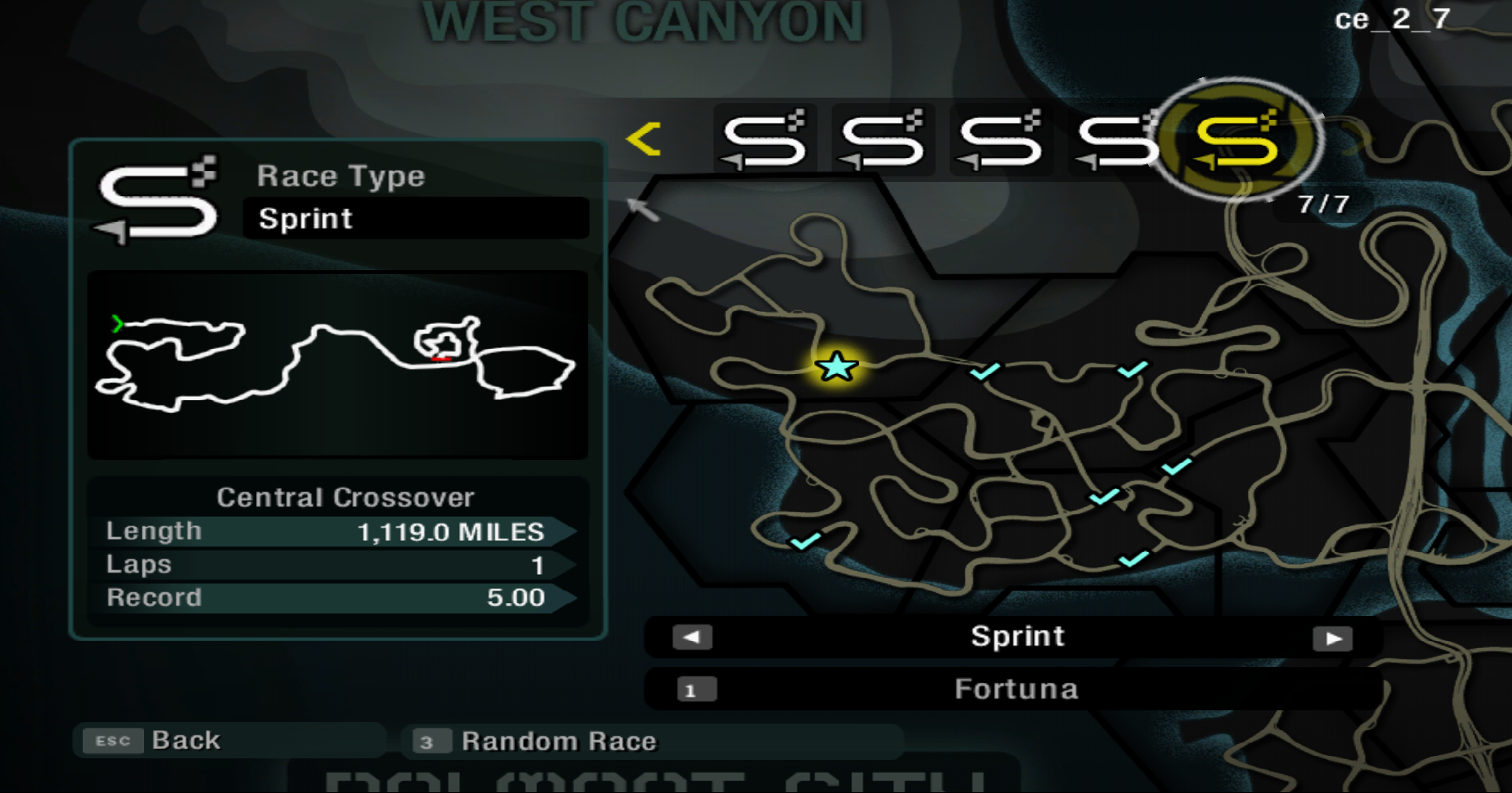 ---
https://youtu.be/6y16hVnjMZM

Note: More updates are planned, this mod also uses nfsms.

Features:
- Optional full car re-tuning and balance around vanilla cars. (Does not effect stock, except starter cars)
- Adds tracks, icons for tracks, and localization in English.

V2.1 Additions:
- Vanilla Savegame.
- Endgame + Improvement mod compatible version.
- Golf R32 nerfed.
- MR2 buffed to top three cars in Tier 2.
- MR2 handling stat.
- DB9 handling stat.
- Camaro Concept handling stat.

Track Credit:
7 tracks - Collector's Edition
12 tracks - Nate
2 tracks - RaTT

Tracks (Circuits & Sprints):
- South Fortuna
- Francis Tunnel
- Central Crossover
- E-Raceway
- North Palmont
- Agostini Way
- Sewer & Hwy 142
- Silverton Drive
- Campbell Tunnel
- Mason St Bridge
- Ocean View (Reverse)
- Drift Time Attack
- Colossal Run
- Blackwell Bridge
- Construction Route
- Kempton Speedway
- The Strip
- Robinson Bay
- Stacked Deck
- Anderson Road
- World Loop

Please make a backup of all files before changing them.

To install this, open VLT-Ed (4.6) and import the modscript called install, located in this folder.

If you are using a fresh game you need to put LANGUAGES and TRACKS into your game, replacing old files.

LANGUAGES and TRACKS are necessary to see the track icons and name localizations in english.

Note: Ignore the errors in the script, they are caused by name changes or other simple editing.

Everything works online!











---
Comments
---