Speedhunters Decal Pack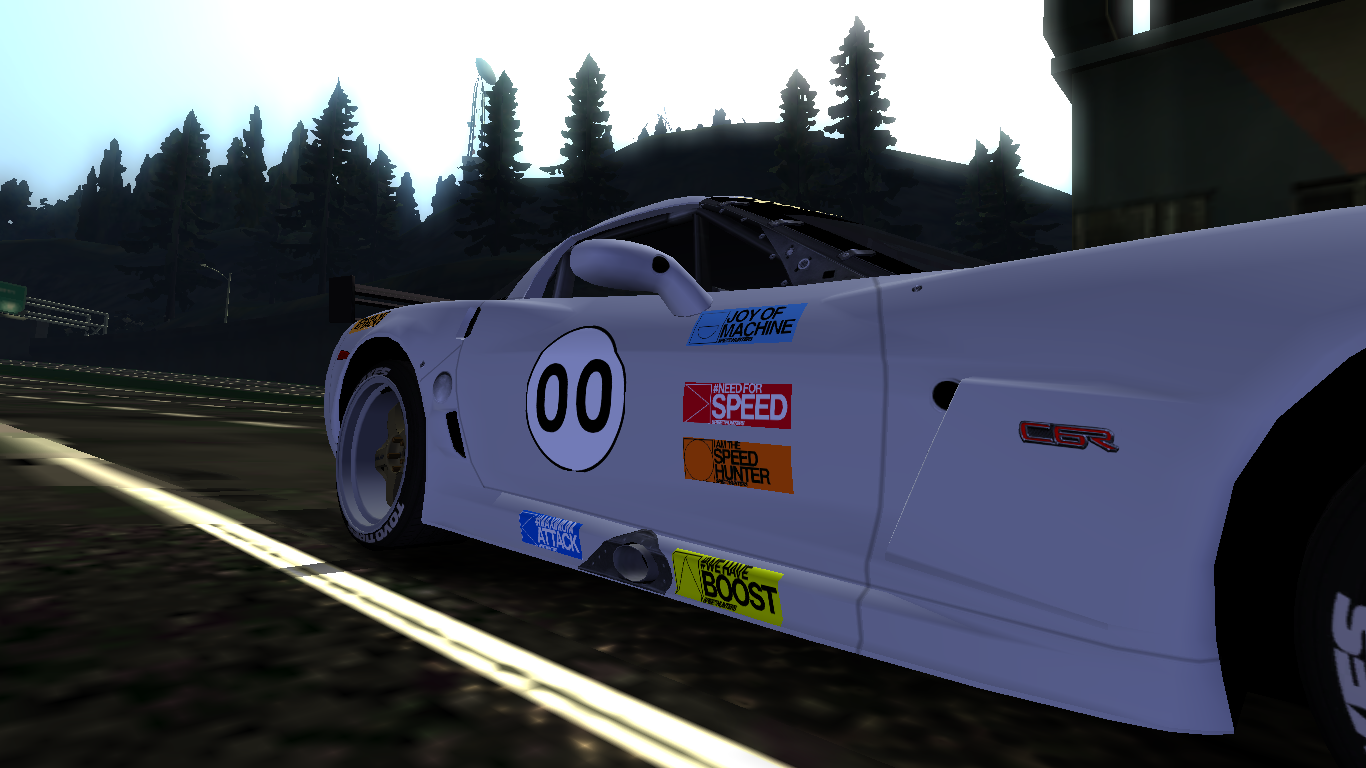 ---
This pack contains Speedhunter decals inspired from real life, for NFSMW
DISCLAIMER: THIS PACK CONTAINS DECALS IN 512x FORMAT, DO NOT BLAME ME IF THIS CRASHES YOUR GAME. :D
THESE DECALS ARE MADE FOR THE SIDE OF THE CAR IN MIND, BUT CAN WORK ON WINDSHIELDS, BUT I DO NOT GUARANTEE THAT IT WILL FIT PERFECTLY, ESPECIALLY FOR CARS WITH WIDE WINDSHIELDS.

This pack contains the following decals:

#IAMTHESPEEDHUNTER (orange)

JOY OF MACHINE (blue)

#MAXIMUM ATTACK (blue, orange)

#NEEDFORSPEED (red)

#WEHAVEBOOST (yellow)



Instructions are in the readme.txt file.
SPECIAL THANKS TO:
nfsu360 for NFSTexEd v1.7.
Rick Brewster for Paint.net
The GT Sport Decal Search Engine for the decals included in this pack.
YOU for downloading my work.

I DO NOT OWN THE RIGHTS TO DECAL DESIGNS/CREATIONS INCLUDED IN THIS MOD, RIGHTS GO TO THEIR RESPECTIVE OWNERS AND CREATORS.

Other mods included in the pics/thumbnail:
NFSMW Rims Pack by Eclipse 72rus
New Spoiler Pack 1 by EllisRacing/PorscheDudeGT3
NFSMW Custom Numbers v2.0 by MR80
NFSMW Moonlight Lucidity v2.0 by TRMeTaL01
Customizable Corvette C6.R by Valen1991




---
Comments
---
No comments, be the first one to leave a comment!
Uploaded at: July 17, 2020 @ 17:05