NFS Undercover Revamped Pursuits (Lite)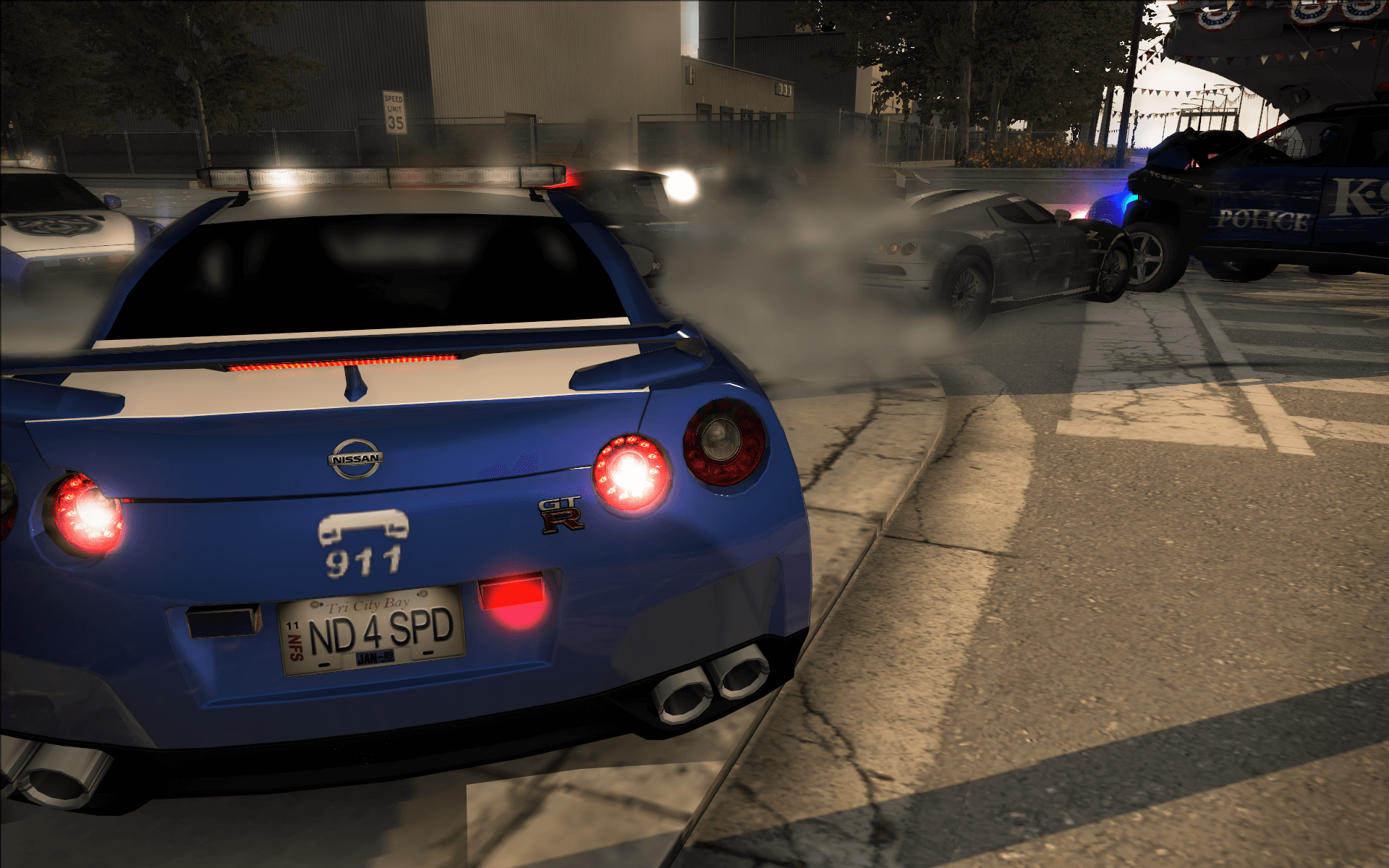 ---
Description
---

This mod is an edit of Splash45's Revamped Pursuits v1.0. Link

This mod uses Revamped Pursuits v1.0 as a base. Revamped Pursuits is a great cop mod for Undercover, however the only issue is that the cop events become nearly impossible to complete within the time limit. This mod aims to improve the cop AI of Undercover whilst still making the cop events possible to complete within the time limit.

This mod is standalone, you will not need the original Revamped Pursuits for this

v1.0 Changelog

Faster response time upon starting a pursuit

Aggressive A.I., especially in higher heat levels

Longer duration of cooldown

Pursuits will last much longer than usual before the cops call it off

Modified spawnrates

Frequency of roadblocks and Spike strips increased

Frequency of rhino units increased

Cops only initiate pursuit in freeroam if you collide with them or with traffic

Changed infraction fines: Speeding and Offroading ($0), Street Racing ($750), Hit & Run ($1000), Resisting Arrest ($2500)

Difference with main Revamped Pursuits
Helicopter frequency and fuel time same as vanilla game

Number of cop patrols kept to the vanilla value

Number of backup units and backup timer kept to the vanilla value

Installation
---
Backup your GLOBAL folder

Download the latest version of NFS VltEd

Download and extract my mod

Run VltEd as an administrator

Go to File>>Import>>ModScript

Navigate to the ModScript provided by my mod and click open

Click install

Click File>>Save

Done! Enjoy the mod!

Uninstallation
---
Restore the backup of your GLOBAL folder to the root directory of the game

Video
---
Youtube Video showcasing the features of this mod
Credits
---
GertrudeFremont (myself) for the Modscript

Splash45 for the base mod Revamped Pursuits

Rakhay for the script that prevents the cops from randomly initiating a pursuit Link

nfsu360 for creating NFS VltEd and therefore making this mod possible

Black Box for creating the original game

Screenshots
---
---
Comments
---
Pisoj001 (October 10, 2021 @ 10:56)
the cops not reacting when seeing you makes car stealing jobs too easy. You just drive past them like the car was not reported stolen.
Its cool in freeroam, but when doing missions that should be removed
Uploaded at: August 27, 2020 @ 16:41
---
YouTube Video
---
Youtube videos are disabled.