Progression Overhaul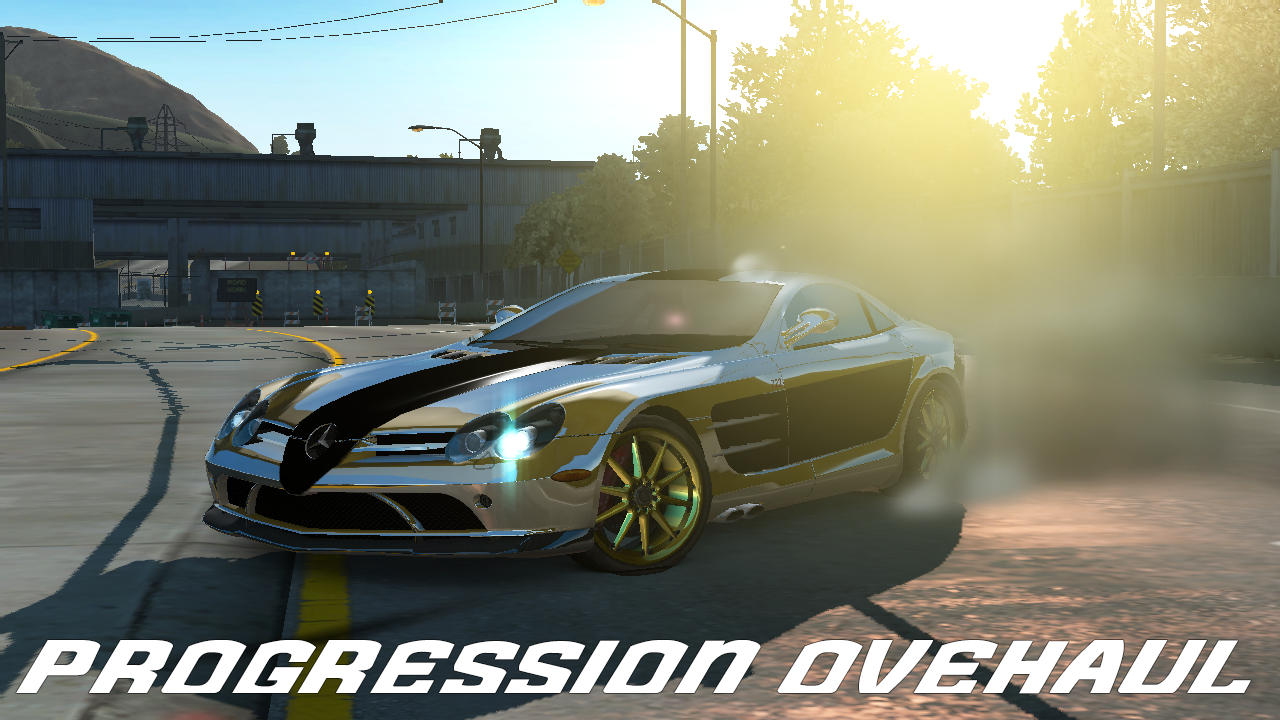 ---

BACK UP YOUR GLOBAL FOLDER BEFORE INSTALLING

The main purpose of this mod was to increase money rewards for racing. But after a few hours at VltEd, I did a little more than I planned ...

You have two presets to choose from, each with several modules, all modules are in a separate folder, so you can create your own preset!

Default Preset:
Modules:

More money for all races + missions. Now you get paid for takedown events!

Balanced pink slips. Removes overpowered cars from all pink slips.

Hardcore Preset:
Modules:
More money for all races + missions.

Remove Pink slips. All pink slips are removed except for the last one. (With BMW M6)

No Domination / lvl up bonuses. For those who didn't like this strange UC RPG system.

More Races With Cops. The name speaks for itself

List of removed cars in "Balanced pink slips" module:
Tier 4 : Lotus Elise

Tier 3 First Pink slip : Audi TT 3.2 Quattro

Tier 3 Second Pink slip : Mitsubishi Lancer Evolution X , Mitsubishi Lancer Evolution IX MR-edition

Tier 2 : Porsche 911 GT2 , Lamborghini Gallardo LP560-4


If you want cops in absolutely every race, try this mod: Maximum Cop Probability by Splash45

Bugs:

With the No Dominance / Level Bonuses module, the game still displays the message that you received bonuses.



Vlted 4.6 is required!

INSTALLATION:

1). Download NFS-VltED
2). Click "File" then "Import"
3). Select the desired preset or create your own.
4). Have fun!

---
Comments
---
What does this mod actually do? I am confused
Uploaded at: September 11, 2020 @ 12:46