Seiyuus on Rockport (500+ Custom AI Opponent Names Mod)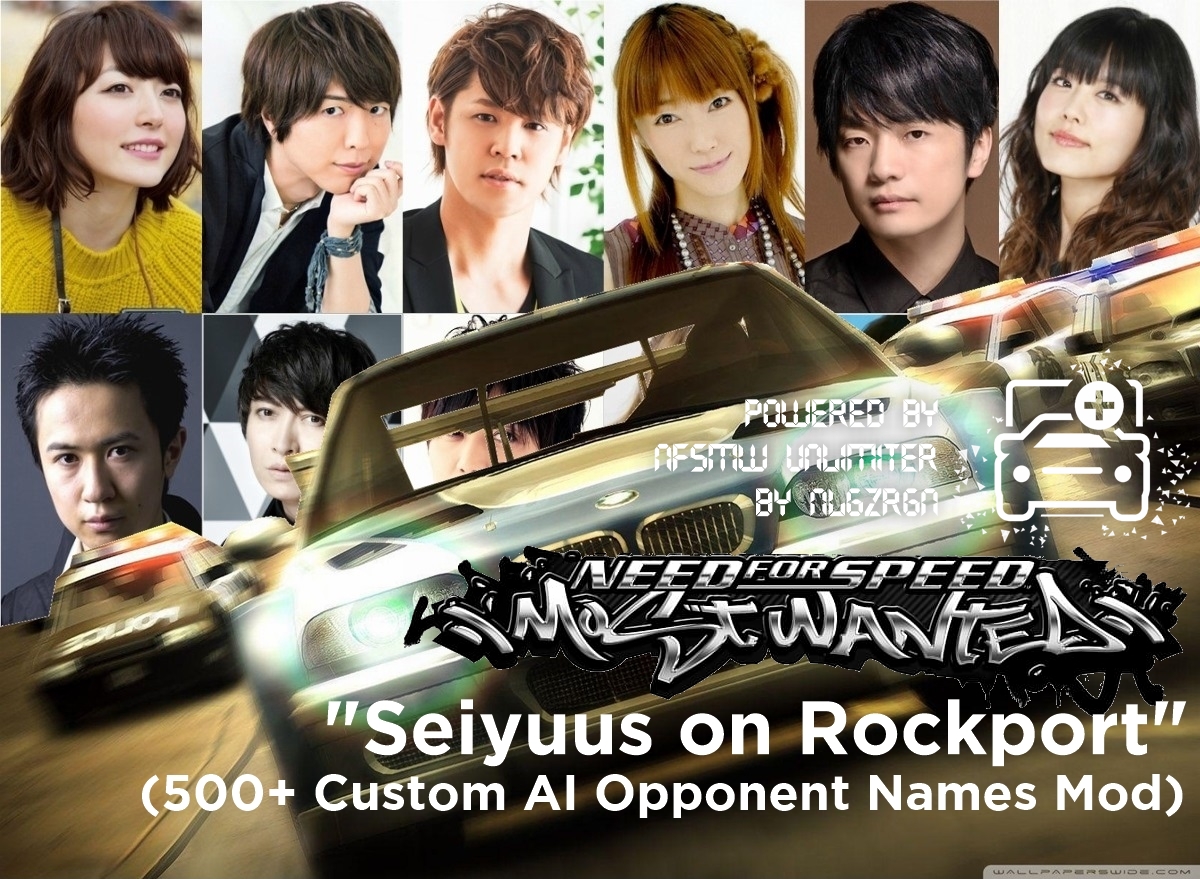 ---
Description
---

"Your favorite seiyuus are your racing rival now!"


Features
---

- All first names of well-known seiyuus are added as AI Opponent Names


Needed Mods
---

NFSMW Unlimiter by nlgzrgn

Optional:
Dodge Charger SRT8 Pursuit Addon by Goodboygamer


Installation
---

(for both Original and SRT-8 Addon):

1. Install NFSMW Unlimiter
2. Backup your English.bin found at "LANGUAGES" (without "") folder at the game files
3. Place the mod to the "LANGUAGES" (without "") folder.
4. Challenge the seiyuus now! (Play the game.)

Note: This Mod is compatible only in English Version!


Version
---

v1.1 - Added Compatibility to the users of Goodboygamer's Dodge Charger SRT8 Pursuit Addon
v1.0 - Initial Release


Credits
---

maxhwoy - Binary Editor
AlbinoBuffalo_80 - for a little tutorial in adding custom opponent names
nlgzrgn - for the NFS Unlimiter
www.jvoiceactor.com - for the seiyuu's names
Goodboygamer - For Dodge Charger SRT8 Pursuit Addon


Screenshots
---
Shoutout
---

Literally offtopic to the mod:

Congratulations to the winners of 15th Seiyuu Awards that happened at the night of March 6, 2021

Kenjiro Tsuda on Best Seiyuu Actor Award
Yui Ishikawa on Best Seiyuu Actress Award
and also for others.

I wish seiyuu Kokoa Amano win in future seiyuu awards!
---
Comments
---
Uploaded at: February 18, 2021 @ 01:34