Extra Traffic Vehicles for NFSU + Fix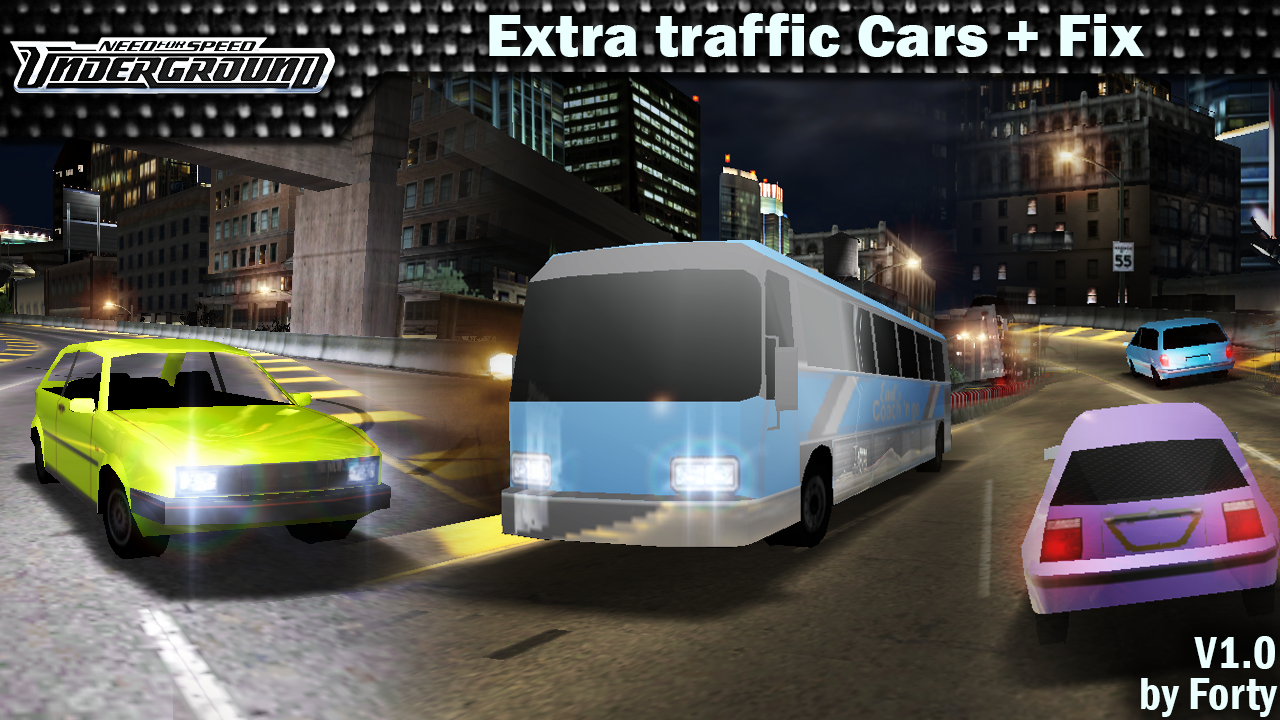 ---
THIS IS NOT A REPLACEMENT MOD!

This mod brings traffic vehicles stucked in game data:

TAXI

AMBULANCE

COUPE

FIRETRUCK

4DR_SEDAN

BUS

MINIVAN

HATCHBACK

HATCHBACK02 (Green variant)



-every vehicle has its own hitbox/collison box and texture
-Also fixes LOD Structures for traffic cars (this avoid poping in geometry and textures of traffic vehicles)
-Firetruck weight is modded from 1800 kgs (vanilla) to 4000 kgs


check "installation + info.txt" please.

Requeriments:
only Binary

Known issue:
Taxi's left brakelight is bugged

Enjoy.


---
Comments
---
JOHN30011887 (February 22, 2021 @ 16:46)
Great mod, nice to see more traffic added to the game
Ariso (February 22, 2021 @ 10:24)
Nice! Can't believe those we're stuck all the time along, a shame they didn't make it in the final release.
Uploaded at: February 22, 2021 @ 07:15