Extra Traffic Vehicles for NFSU + Fix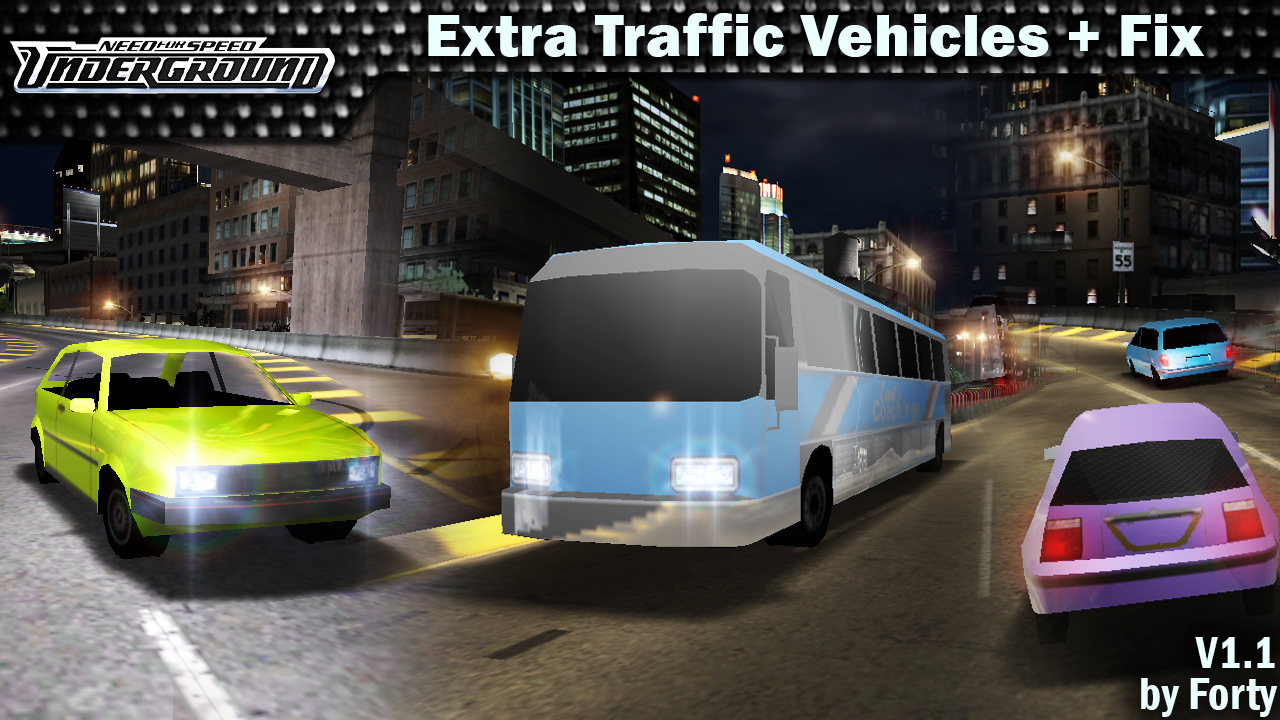 ---
THIS IS NOT A REPLACEMENT MOD!

This mod brings traffic vehicles stucked in game data:

TAXI

AMBULANCE

COUPE

FIRETRUCK

4DR_SEDAN

BUS

MINIVAN

HATCHBACK

HATCHBACK02 (Green variant)



- Every vehicle has its own hitbox/collison box and texture
- Also fixes LOD Structures for traffic cars (this avoid poping in geometry and textures of traffic vehicles)

check "installation + info.txt" please.

Requeriments:
only Binary

Known issues:
Taxi's left brakelight is bugged
Ambulance lights are broken
The bus can rarely stop on a curve

Enjoy.




Changelog

[ V 1.0 ]
- Initial Release

[ V 1.011 ]
- Mass fix for Bus, Firetruck and Ambulance

[ V 1.1 ]
- Uninstall now included

You are freely to use it on your mod, mentions will be appreciated.


---
Comments
---