[NFSC] FELoader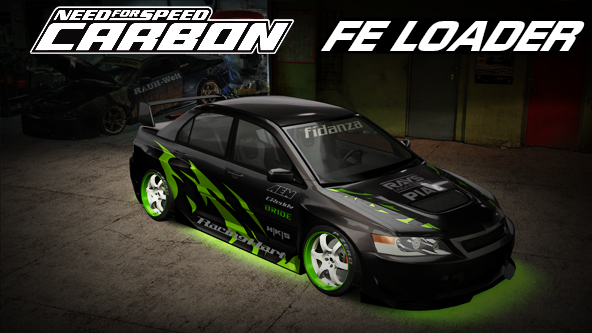 ---
Need for Speed: Carbon - Front End Loader



GitHub




YouTube



Description:
This mod allows to control car position and rotation on front end screens.

How to install:
Run

Binary

in User mode and select Install.end. Follow the instructions.

How to use:
1. Create Pressets in ini file(default ones already exist, use them as an example).
2. Assign presset number to a particular screen.

Distribution:
You are

NOT allowed

to distribute or reupload this mod.

For any questions and details on how to use - join my

Discord server

.

Thanks to rx, Aero_, MaxHwoy and Tekizyte for help.
Made by Archie

Update 1.1:
- Fixed PhotoMode in free roam.

Update 2.0:
- Added ability to load custom geometry.
- Car rotation is now calcualted by degrees 0...360.

Update 2.1:
- Fixed shadow render, so now there is no need to invert floor mesh.
- Textures moved to geometry.bin.

Update 2.2:
- Added RealFrontEndReflections support for NFS HD Reflections.
---
Comments
---
Archie (March 13, 2022 @ 17:16)
But if you mean multimple geometry bins, then you can just place all the garages in one and just use different coods
Archie (March 13, 2022 @ 17:15)
It does it already, check https://nfsmods.xyz/mod/3175 for example
when this will support multiple costum garages ?
Uploaded at: August 20, 2021 @ 21:18