Bugatti Bolide 2021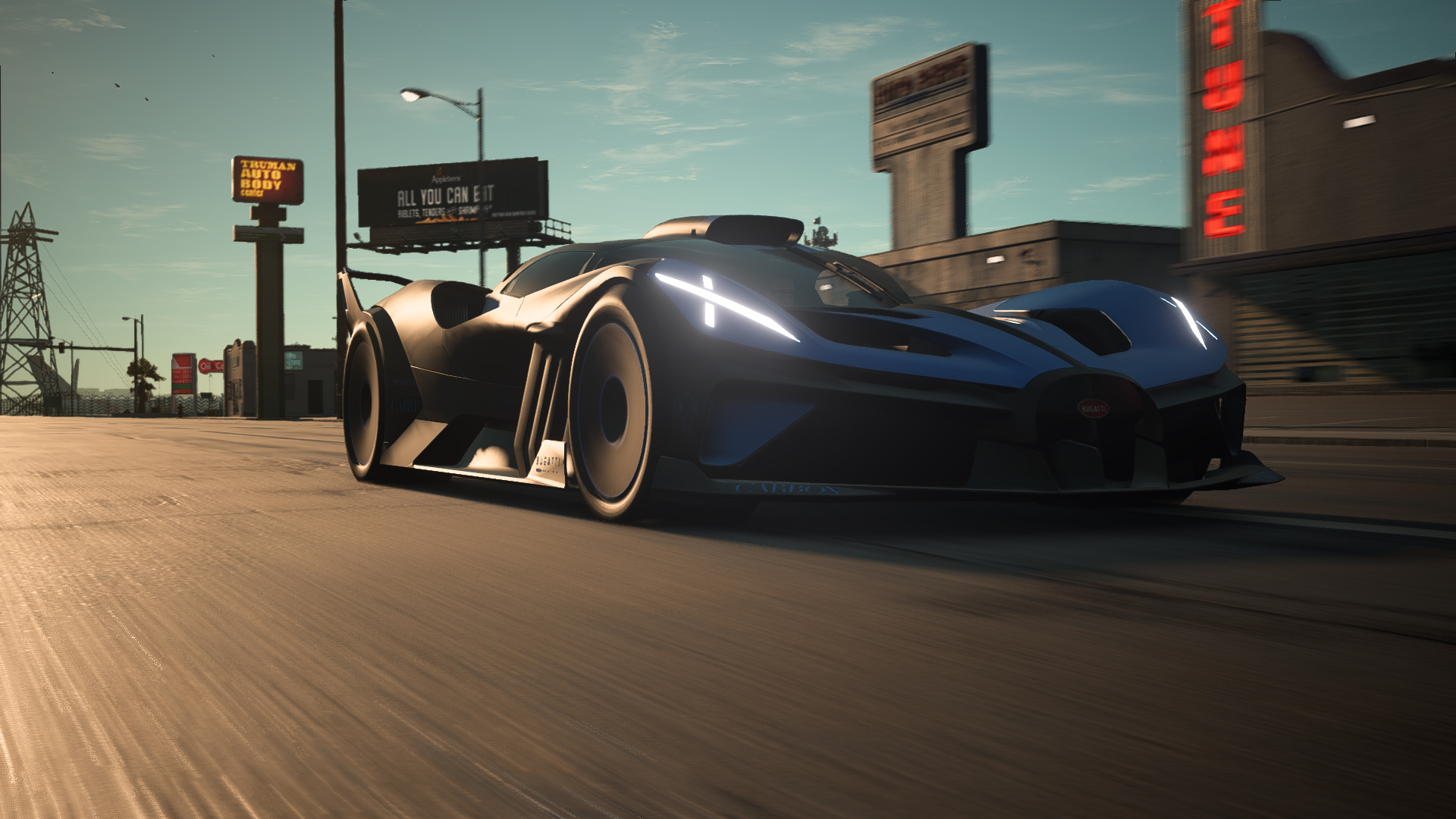 ---
Since Hot Pursuit has Veyron, Rivals has Veyron SS, No Limits has Divo, Unbound has Chiron SS.
Now you can drive the Bolide to conquer the whole Fortune Valley.

NFS MeshSet Editor Plugins by Brawltendo#1819 (Discord) and GalaxyMan2015.
model is extracted from Real Racing 3. Replace the McLaren 570S.

If you want to use it with other mods, put this mod below every other mods in "Applied Mods".




------UPDATE 1.2------
Change the position of the exhaust

------UPDATE 1.1------
The model was completely rework, change weird CSR2 model to Real Racing 3 model, now will look better than 1.0 version.
Rework engine sound, now use NFS Unbound engine sound simple.
Rework Engine Performance, now can drive more quicker.
UNITE Payback CarSelete style image.
New Add-on mod


---
Comments
---
Danyoo (January 28, 2022 @ 02:05)
Ain't no way the Payback modding is evolving bruh
Lev1 (January 27, 2022 @ 14:37)
Nice mod bro, please make future mods to this cars: Ferrari 458/812,BMW M5 LCI/M8,Mercedes C63/GT63S/G Class W464, Audi RS6 in the game, thanks for car mods for payback good luck :)
Uploaded at: January 25, 2022 @ 19:08