Pagani Zonda R - Short Gears Bug Fix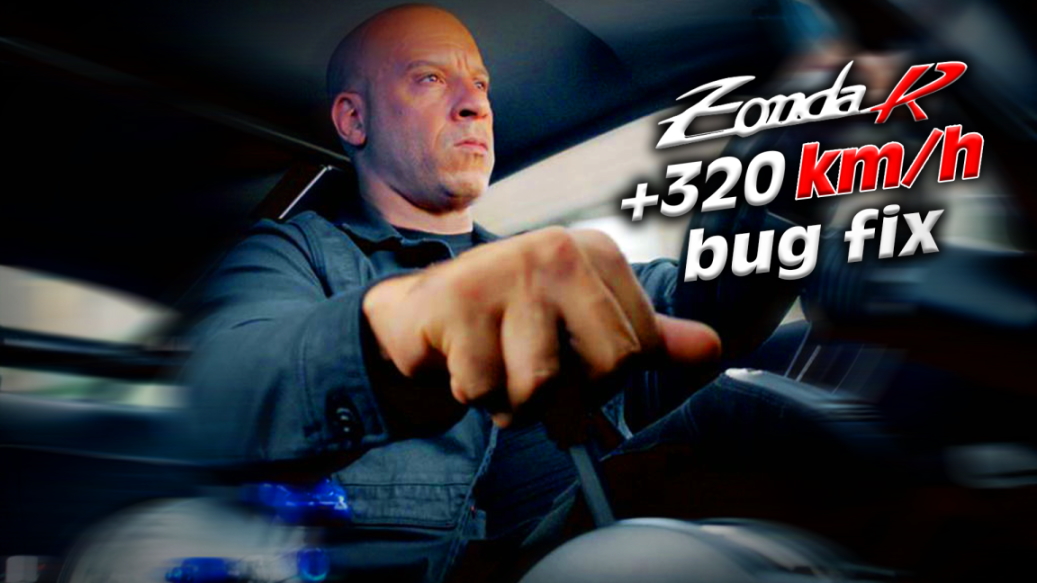 ---
Need for Speed Most Wanted 2012 - Pagani Zonda R Short Gears Pro Bug Fix.

THE PROBLEM:
The car struggles to shift into top gear at approx 320kmh/199mph, when you have Short Gears Pro equipped. This results in a long delay or inability to reach its top speed. Depending on the driving situation you need to use nitro to force a gear change.

THE FIX:
Adjusted a value on the top gear so that it shifts at the correct time.
(Nothing else performance-wise seems to be affected by this change)

HOW TO INSTALL:


Go to your game install folder and open the VEHICLES folder. By default it is C:\Program Files (x86)\Origin Games\Need for Speed(TM) Most Wanted\VEHICLES\

Make a backup copy of the original vehicle file VEH_2076266_HI.BNDL and VEH_2076266_LO.BNDL

Copy this fixed VEH_2076266_HI.BNDL and VEH_2076266_LO.BNDL to the VEHICLES folder.



Updated: Bug fix now also applied to the car's LO file.
Further testing in multiplayer showed that if another player is also using a Zonda R, the old/incorrect gear value may be loaded into game memory (from the LO file) and affect your car as well.

THANKS TO:
* _mRally2 for their help & advice.
* Brawltendo for previously creating a CT that made it much easier to test and find the problem value.
* RustyTheStalker for the thumbnail of this mod.

---
Comments
---
OLOLESZCZ13 (February 13, 2022 @ 19:46)
@SwiftZC33S And if I write to you on DC in a private message, will you tell me or not too much?
SwiftZC33S (February 13, 2022 @ 01:26)
I can't share info like this with the public because multiplayer is still active. The last thing multiplayer needs right now is Tesla Roadsters with Bugatti Veyron engine swaps.
OLOLESZCZ13 (February 12, 2022 @ 15:59)
Hi, I have a question, how to change the performance in a given car in nfs m in 2012?
Uploaded at: February 06, 2022 @ 06:36