Underground 1 Focus Edition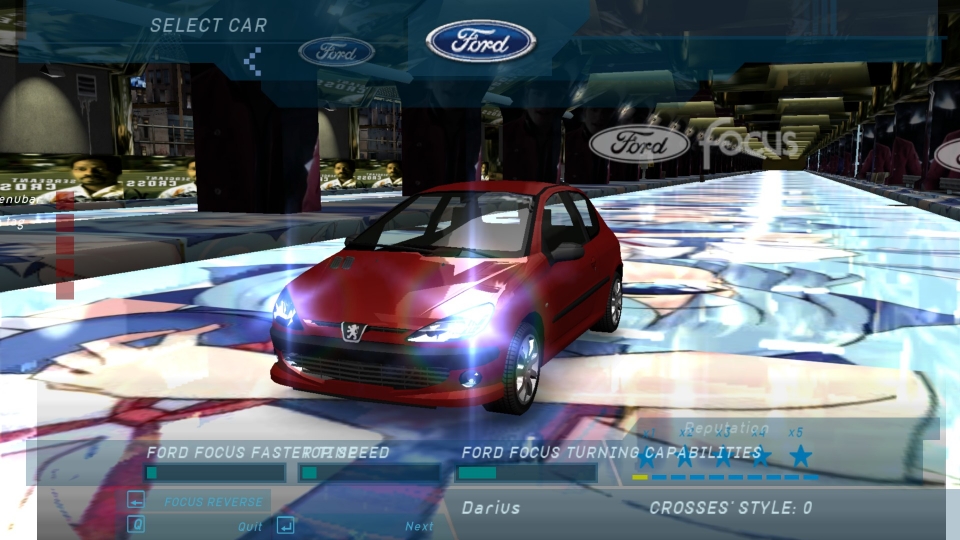 ---
Focus Edition as it should've been

Risk it all to win with completely expanded customisation, new decals, vinyls and window(less) tints for your Focus to become what it really is. Up the pace with new music tracks to suit the breakneck speed racing.
Become The Focus with an all new rebalanced performance made for going at breakneck speeds and decimating your competition.
With new career events, old events changed and other surprises around the way, Focus Edition ZX2 aims to be the greatest mod in the series yet. Highly Tuned for Intense Speed.
Become the most notorious street racer in Olympic City and take down FAD-RIUS in the Tale of Two Focuses... Maybe you'll uncover just what threats lurk on the corrupt streets of Olympic City



Added content:
Many new career events to challenge even the most battle-hardened racer.
New visual vinyls for the Focus bringing back the past, and future.
New designs for the 350Z and Nissan Skyline.
New Window Tints and Decals.
A set of new preset cars.
An entirely new soundtrack based primarily around the mid 2000s era.
The Focus has recieved some unique enhancements to make it a force across races.
Visually enhanced Olympic City!
Cut Content such as buses and fire-engines return!








---
Comments
---
Ariso (October 05, 2021 @ 17:31)
fast fast focus
Danyoo (October 05, 2021 @ 00:37)
I still my schewpid neighbour's ford focus
Forty (October 05, 2021 @ 00:06)
oh boi, im ready.
Uploaded at: June 30, 2017 @ 18:45