NFSUC - Beta HUD Ported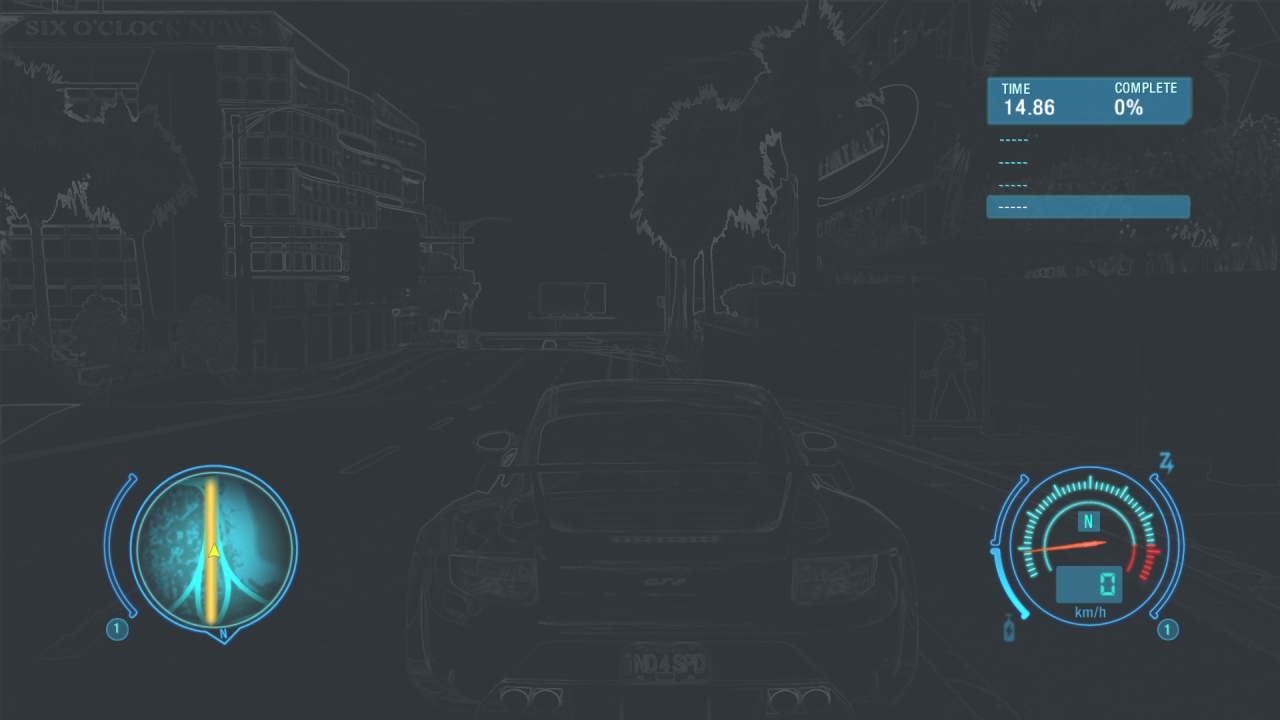 ---
NFS UNDERCOVER - BETA HUD PORTED
version 1.0
by elaymm4

This mod will port beta blue HUD from Xbox 360 Alpha 161 build.

ATTENTION: This mod is intended to be installed on 1.0.0.1 version of the game. There are no guarantees given that it will work on later patches. You've been warned.
NOTE: It's recommended, that the path to your game folder does not contain any cyrillic letters, or any symbols like dot, and your game is not on a system drive.

This mod is compatible with (and is recommended to be used with):
- Beta Visuals

Visit discord server to keep up with community!


======== BUGS/ISSUES ========
Originally, with beta hud, there would be a softlock during normal races and checkpoint events. This was fixed by removing countdown sequence, so now these races start immediatelly after cinematic intro is done.

Some elements may look strange because they are placeholders (like damage bar in job events)

Some text may say "DEFAULT STRING" / "MISSING STRING"





======== CHANGELOG ========

==== VERSION 1.0 ====

Ported beta hud file from beta version of the game

Ported beta hud textures using Intel GPA





======== CREDITS ========
Credits:


Thanks:

nfsu360 (NFS-VltEd, NFS-Disculator, NFS-Hasher)

MaxHwoy (Binary)

LegSolo (Help with fixing softlocks)

unknown (likely GrandTheftAero) (NFS Undercover Alpha 161 build)

Intel Corporation (Intel® Graphics Performance Analyzers)

---
Comments
---
No comments, be the first one to leave a comment!
Uploaded at: October 15, 2022 @ 09:27