NFSU2: Upscaled HUD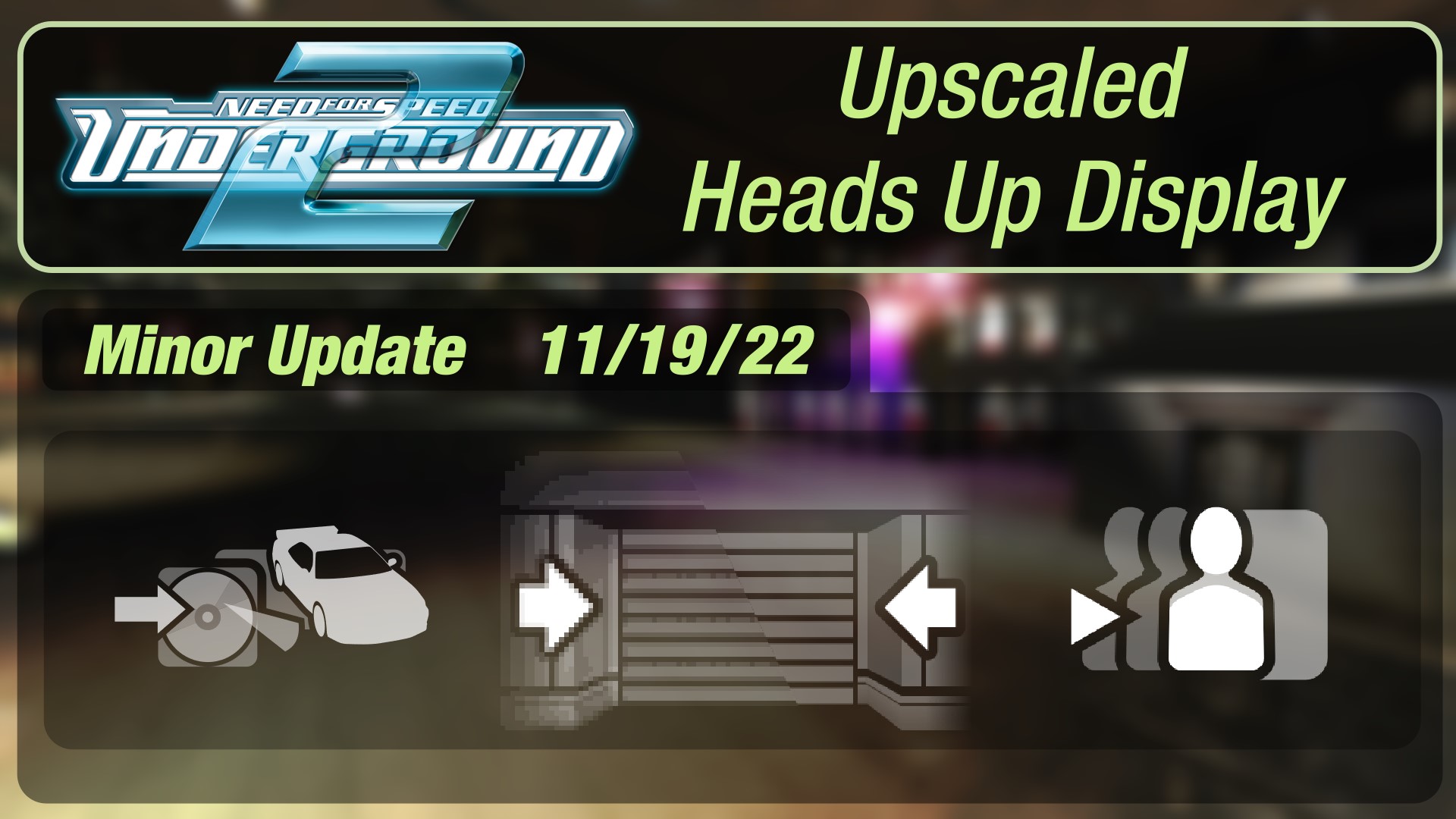 ---
Minor Update 11/19/22 (November 19th, 2022)
---
Fixed the Outrun Encounter icon not being replaced.

Initial Release 11/14/22 (November 14th, 2022)
All immediate driving screen elements. (Transparent backing elements, Speedometer/Tachometer, Drift/Drag specific UI, etc.)

All in-game Custom HUDs are redrawn.

All three font sheets are redrawn.

Just about every menu in-game has redrawn icons. (This includes the Shops in story mode and customizing "My Cars")

All Car Manufacturers and Cars themselves have redrawn logos. (Regional naming/brand differences should be covered too)

All aftermarket brands used are drawn.

Description
---

This is UHUD: A recreation of NFSU2's UI using mostly vector materials, with original texture proportions to help keep the same look.
Certain icons will appear different than their vanilla counterparts as I attempted to tackle them a different way. Some icons will still be drawn right from the game's source though.
Here are some examples below:
Note: Depending on your game resolution, your results may vary.

---
Comments
---
Uploaded at: November 14, 2022 @ 13:55