Most Wanted Online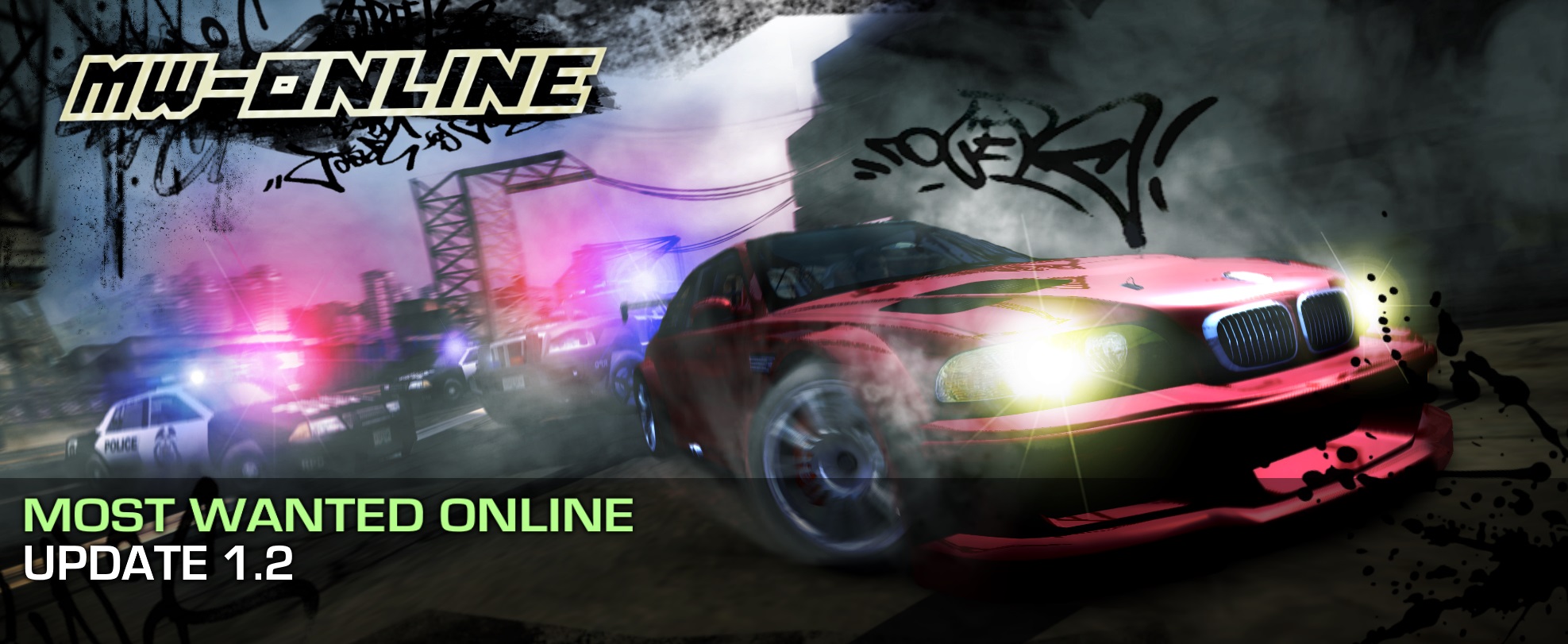 ---
New online mode for your childhood game. Isn't it great?

MW-Online, or shortly MWO, is a completely new online mode for NFS Most Wanted, featuring races, pursuits, co-op career mode and much more! Installation instructions:

0. Uninstall/disable network adapters of Hamachi, VirtualBox, VMWare or any types of VPNs.
1. Unpack the archive to the game folder. Version 1.3 is required.
2. Run MostWantedOnline.exe as admin.
3. Enter your nickname.
4. Press Go Online!

After running the game:
You are in the main menu of the game. I'm pretty sure you don't see any differences.

Races:
These're easy. You just ask people to join the race you want. Keep in mind that there are no "game rooms" or whatever they're called: you can join any race whenever you want, from wherever you want, with whoever you want. Tollbooth races work too. That's it!

Free Roam:
The unwritten rule of freeroaming is running Sonny's knockout race, then quitting to free roam. You surely can run anything else, but what's the point if you'll be miles away from everybody else? So yeah, free roam mode is in there and it's working.

That's all I think! Have fun online and be sure to join our Discord server: https://discord.gg/gcPzKwq.






---
Comments
---
Uploaded at: August 28, 2017 @ 12:39
---
YouTube Video
---