Live-City Bay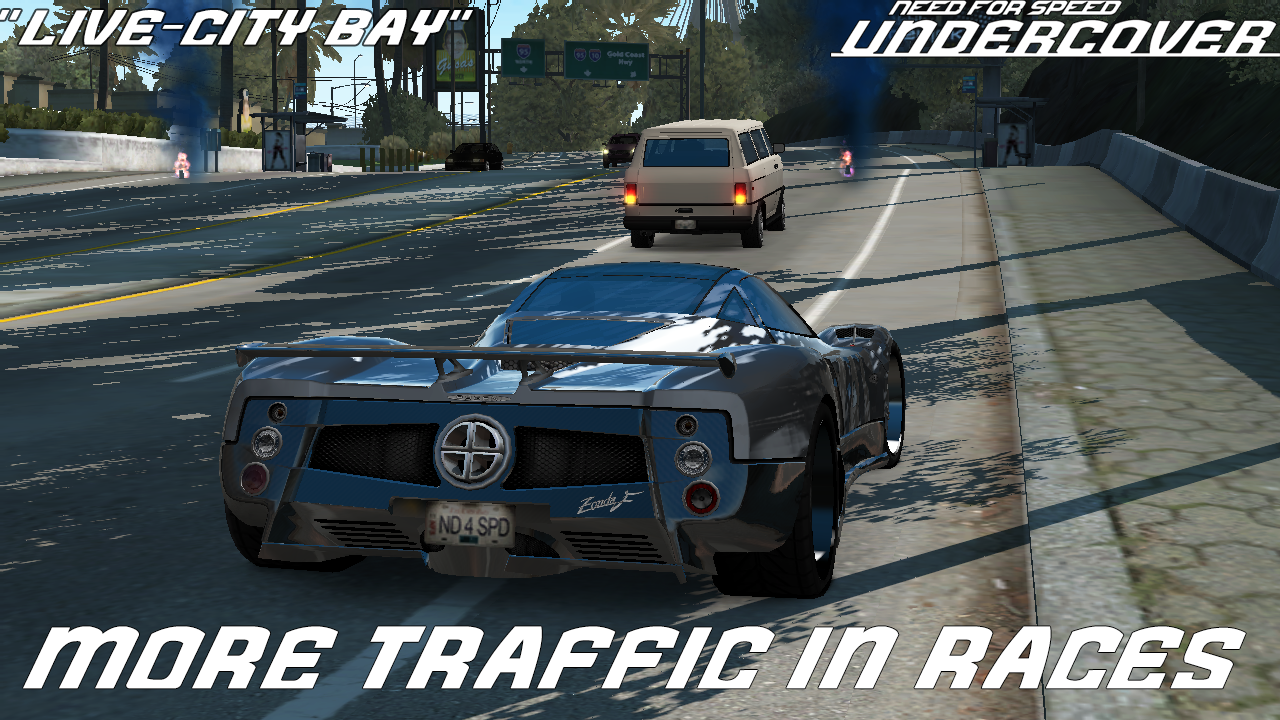 ---

BACK UP YOUR GLOBAL FOLDER BEFORE INSTALLING

This mod adds more traffic cars to races. Simple, but it adds so much needed life to Tri-City Bay and makes gameplay more intense.

Amount of traffic in races:

Circuit : Minimum

Outrun/Sprint: Medium

Checkpoint: Maximum



CHANGELOG:

* 1.1
- Added a bunch of custom presets for traffic levels:
* Maximum - Even more traffic in races
* Moderate - Less traffic then default Live-City Bay
* Minimum - Less traffic then Moderate preset (Obviously)
* Dead-City bay - No traffic at all (Feels like a ProStreet)
- Default preset renamed in "Live-City Bay"

* 1.0
Initial release


Vlted 4.6 is required!

INSTALLATION

1). Download NFS-VltED
2). Click "File" then "Import"
3). Install "Live-City Bay.nfsms" or or select something from the custom folder
4). Have fun!

Screenshots:

---
Comments
---
Nakachan (July 24, 2020 @ 18:52)
This can be ported to MW? I think the highways in the game are very empty compared to the city streets
Kataly5t (July 24, 2020 @ 11:26)
Does this work on the Steam version? Also what environment mod do you have? Looks nice.
Uploaded at: July 24, 2020 @ 08:12