Pursuit Events Overhaul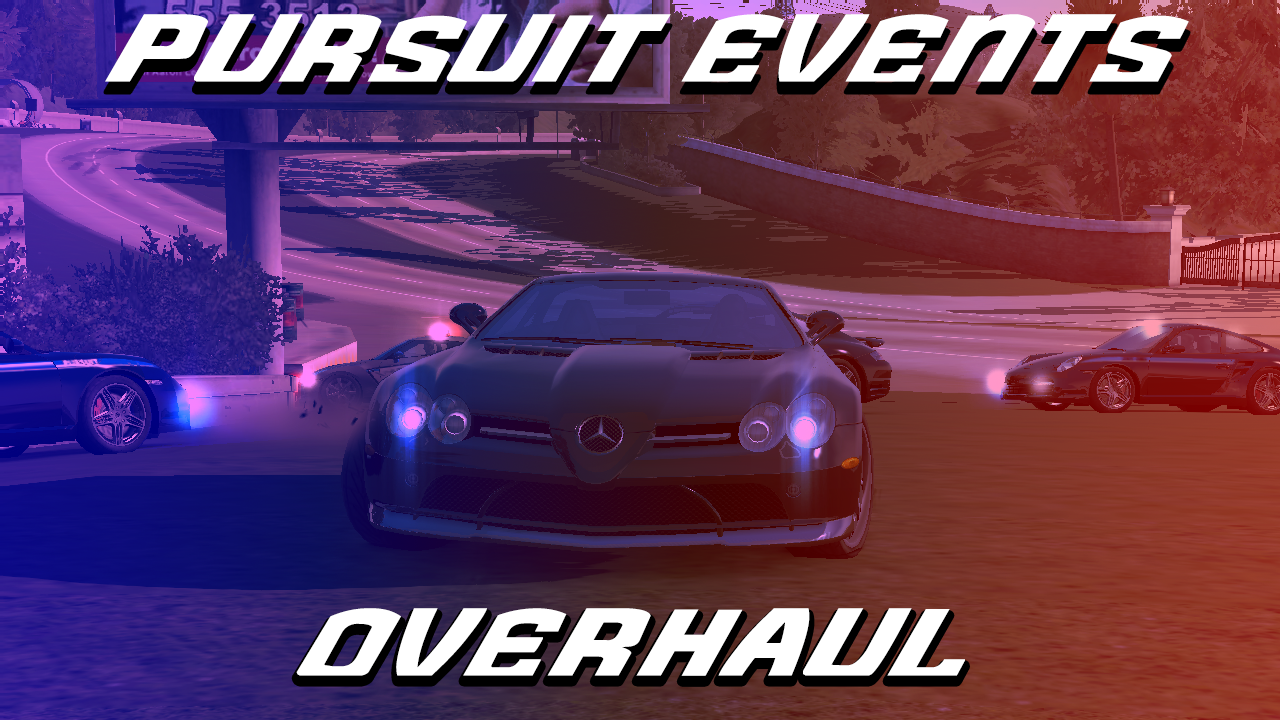 ---

BACK UP YOUR GLOBAL FOLDER BEFORE INSTALLING

Description:
When I played Undercover after Most Wanted, I was surprised that UC is limiting you in time, I didn't like it, so I decided to overhaul the pursuit events in Undercover.
I recommend using this mod with the Revamped Pursuits by Splash45 and/or Relentless Cops by JackJohnson

Features:

Removed the time limit for cost to state and cop takeout events

Increased goal values

Increased Domination Times

(Optional) More time in escape events


KNOWN ISSUES:
The text that appears at the beginning of the events like a cop takeout and cost to state still displays the original values.

INSTALLATION:

Vlted 4.6 is required!

1). Download NFS-VltED
2). Click "File" then "Import"
3). Install "Pursuit Events Overhaul.nfsms"
4). Have fun!

Screenshots:

---
Comments
---
JackJohnson (January 19, 2021 @ 05:37)
Sorry, better omitted my referred mod, because i had my own for it(inspired by you, not exact steal copy/paste, this is different)
JackJohnson (November 19, 2020 @ 00:11)
This is a must have mod if you want some aspect the PS2/Wii version had(which is don't limit you with time on cop missions).
Uploaded at: August 26, 2020 @ 10:04