Donut Media's "Cars Are Pain" Money Pit E36 livery (BMW E46)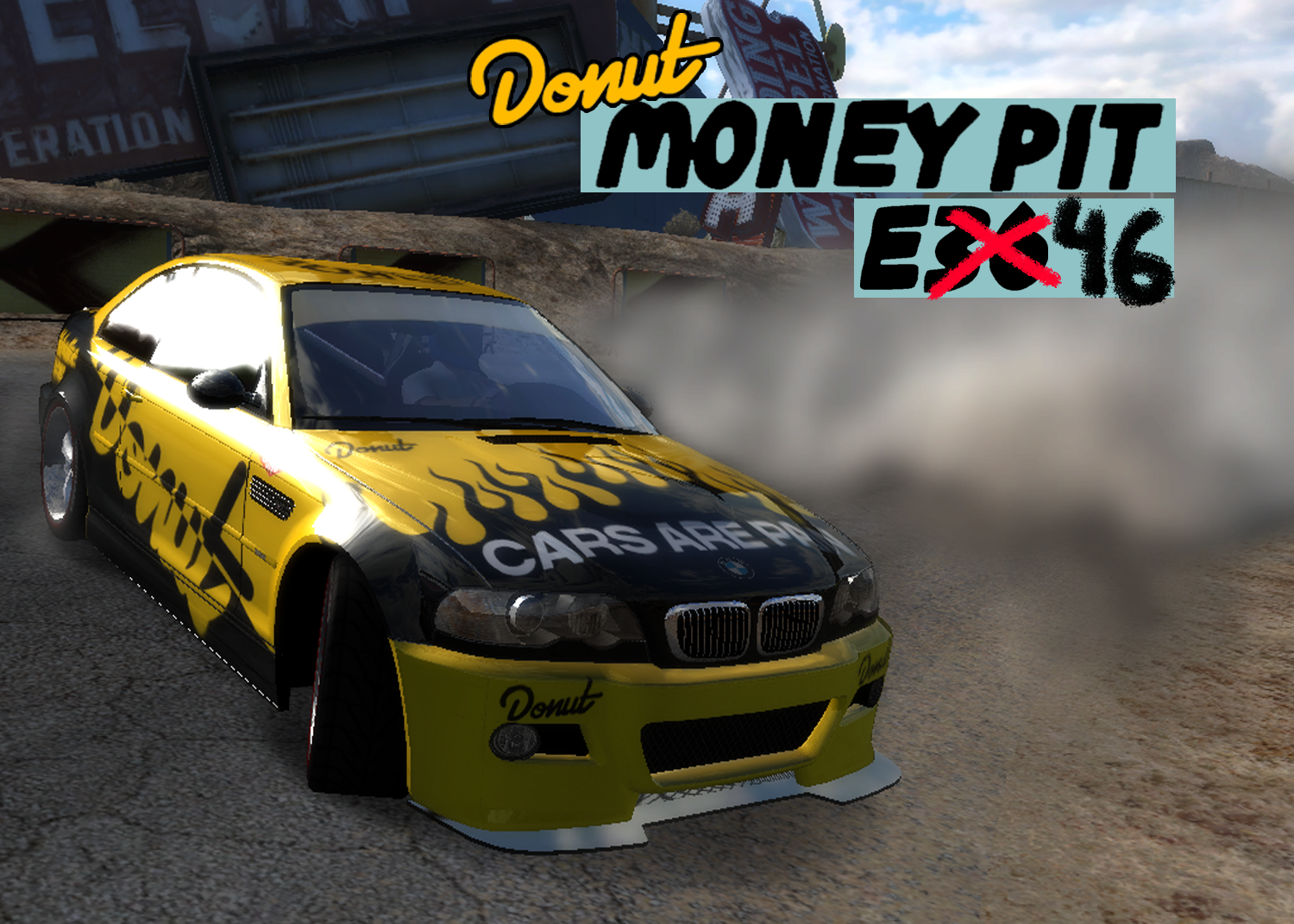 ---
MO POWA BABEH!!!!!!!!!!
---
Showcase
---
Necessary programs
---
Installation
---
1. Open Binary and use the user mode.

2. Enter "Vinyl_Adding_Binary_Script_Prostreet", select "ProStreet Binary Install.end", save and open the game.

3. Once in the game go to the car you want to install the vinyl on, enter any blueprint and then open Car Customizer.

4. In Car Customizer, click on "File", "Open", find the folder "Car Cus files" of the .rar and open the car you want to install the vinyl on

5. Go back to the game and that's it!
Both the modifications and the vinyl itself never show up the first time, so go in and out of Showcase mode a few times until you see that the car parts have changed.
The vinyl itself may take a while to appear, so if in the seconds after the parts have changed the vinyl doesn't appear, wait about a minute for the vinyl to appear.

Credits:
---

Many thanks to

VeeTec for creating the script to insert the vinyls in ProStreet, making the process much easier.

---
Comments
---
KevinAbill (November 11, 2023 @ 11:24)
MO POWA BABEH! YEAH!!!
Uploaded at: November 09, 2023 @ 03:14