Liaxis' License Plate Pack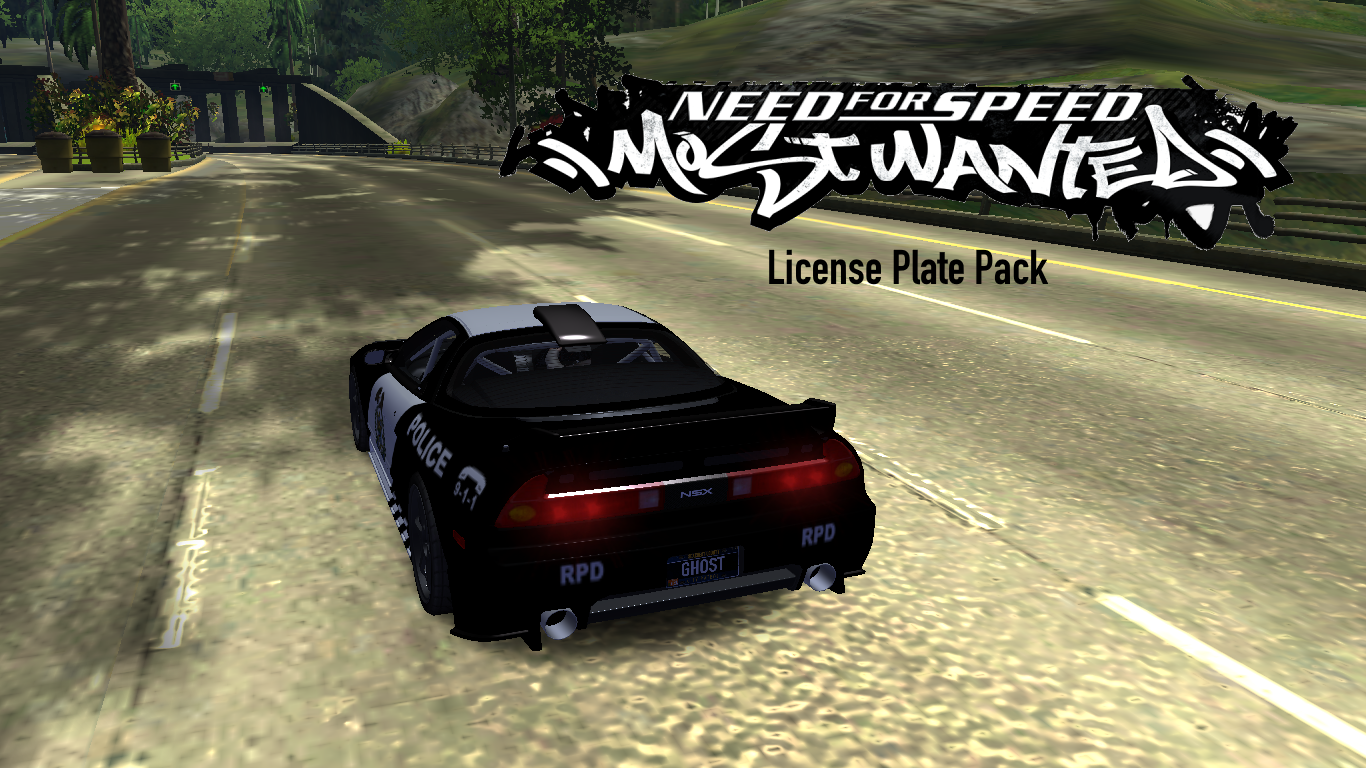 ---
Liaxis' License Plate Pack for NFSMW

This mod adds 39 (17 NEW) license plates from various games (The Crew 2, NFS 2015, NFS No Limits, NFS Rivals, Midnight Club 3: DUB Edition, Asphalt 8: Airborne and Asphalt 9: Legends).

This mod was supposed to be updated a few weeks ago already, but me getting a new job pushed it further unexpectedly.

CHANGELOG:
V1
-Initial Release
V1.1
-Fixed mis-named PLATES.bin file in BINARY/CarParts folder.
V1.2
-Added 17 new license plates
---Asphalt 8 & 9 plates
---The Crew 2 Motornation plate
---Bayview, Palmont, Tri-City Bay, Palmont Canyon State, Olympic City and California plates (with GHOST and NFSMW variants)

!! WARNING
THIS MOD IS NOT COMPATIBLE WITH:

nlgxzef's License Plates mod

Aftrmrket Exotics' Anime License Plate Packs 1, 2, and 3

AJ_Lethal's PLUS License Plates for MW (if you were to use them as add-on plates)



SPECIAL THANKS TO:
Rick Brewster for paint.net
NFS Wikia for several textures
EA & Firemonkeys for NFSNL textures
Ghost Games for NFS Rivals & 2015 textures
Rockstar Games for MC3 textures
Gameloft for Asphalt 8 & 9 textures
Ubisoft Ivory Tower for TC2 textures
YOU for downloading my mod.

Mods shown in the screenshots:
Bugatti Veyron 16.4 Supersport Extra Customization by Aftrmrket Exotics/InfinityMain
YTM Rim Pack by YochiThMaster333/Eevee
Honda NSX Extra Customization by Vee
Retouch Graphics by P A I N


DM me on Discord/Message me on NFSMods Discord server (Liaxis#4179) or message me here if you have any bug-related concerns.
DO NOT REDISTRIBUTE/REUPLOAD TO OTHER SITES.
If you were to include this mod in your work, please give me credits. It isn't that hard.






---
Comments
---
Whit (August 28, 2022 @ 01:51)
Where did the plates go?
Liaxis (August 24, 2022 @ 11:02)
@juankatellito It should be, since license plates does not interfere with modders' resource textures (Viper4K, Vee, whichever ones you use) since license plate textures are stored in GlobalB.lzc.
and is this mod compatible with Vyper4k's resource mode?