Much Accurate Car Names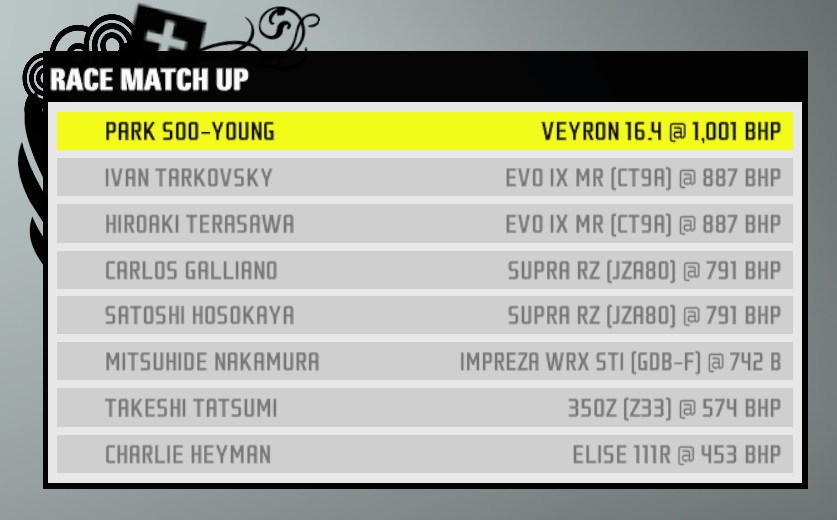 ---
A fairly small cosmetic mod I made to fix the car names.

Features:

Includes model year and trim level for each car.

Short version of car names includes chassis codes (not all cars have them, like the CCX)

Supports RaTT's Overhaul mod. (fixes A4, EVO8, and GALLARDO names)

ONLY supports English, as I only know English and probably won't bother making a version for other languages.



Requirements:

NFS ProStreet with V1.1 Patch installed.

that's it lol



Bugs:

The Gallardo Superleggera and Evo IX names in the car lot doesn't fit well, because their names are VERY long. Nothing I can do about that, really.



Version History:
V1.0
- Initial Release
V1.1
- Fixed Golf GTI and Golf R32 names.


Credits:

nlgzrgn for creating Labrune.

me for putting effort into this mod lol.

NFSWiki and Wikipedia for supplying information.

YOU for downloading my work.

---
Comments
---
Johnlong (July 07, 2020 @ 03:32)
In Real Life,BMW Z4 M Coupe Chassis Code IS E86,Not E85 That's Need Fix
Kataly5t (June 19, 2020 @ 10:34)
@YungRusski lol thanks for pointing that out, fixed it.
YungRusski (May 31, 2020 @ 18:15)
why did you name the mk5 golfs mk4 lmao
Uploaded at: May 09, 2020 @ 12:01