Restored Milestone Goals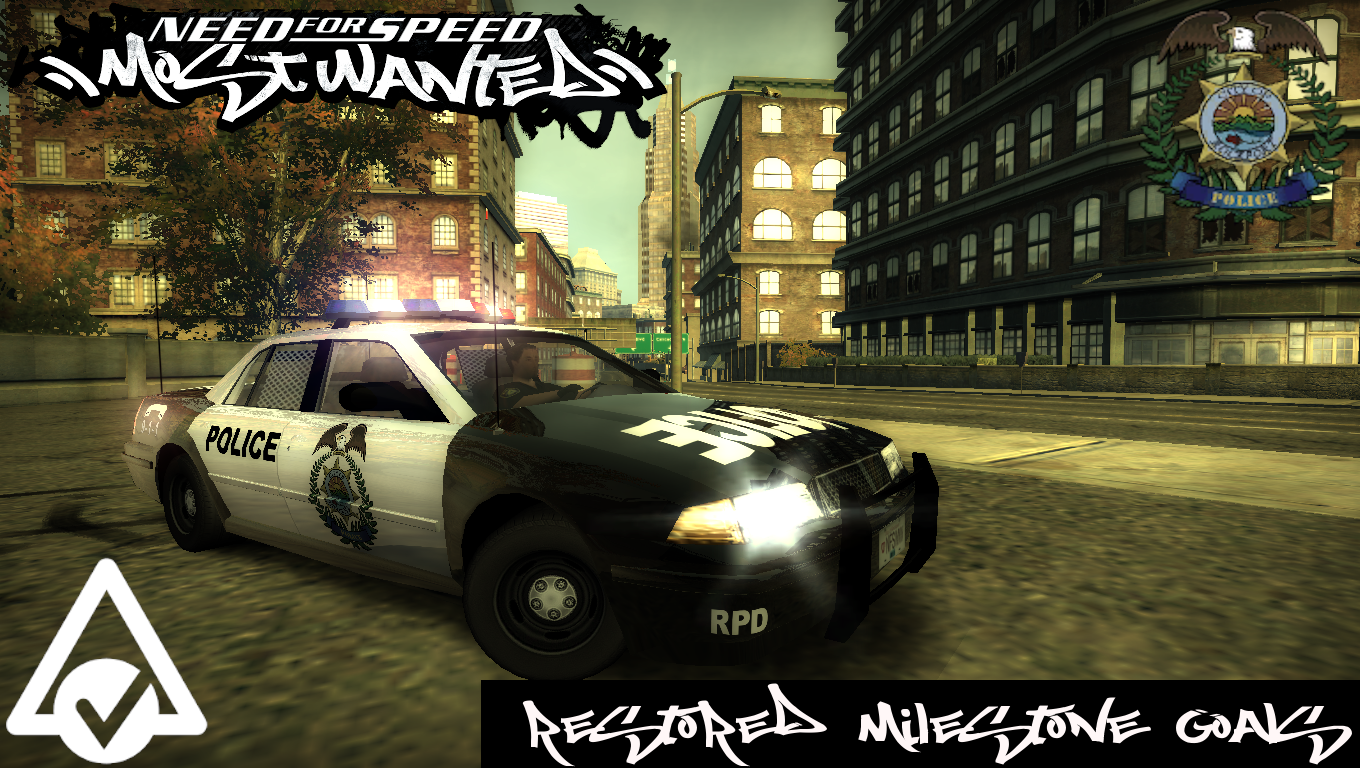 ---
A simple mod that restores higher milestone requirements in Career mode. Originally supposed to be featured in-game if 'Hard' difficulty was selected. But these values were left unused due to lack of difficulty option in the Final. Hence, only having milestone goals from 'Easy' in use instead. You can find all the changes of Milestone goals in each Blacklist inside the zip.

Some context: (Blacklist #15, Pursuit Evasion)



Even with an uninstall option included, I still recommend backing up your GLOBAL folder just in case.
Vlted 4.6 is required for installing this mod.

Notes

(IMPORTANT!!!!) Requires a new save in order for the changes to take effect. Creating it must be done on the start screen NOT on 'Alias Manager', unless no file was loaded on start, to see the changes and also if the save in use has already been modified by the mod. Full instructions can be read on 'Readme'.

Compatible with most mods that doesn't conflict with the new milestone values. Pepega Edition included

Not recommended to be used with Beta Content Mod due to it having new set of milestone requirements depending on your installation. ONLY do so if you know what you're doing.

Speed tickets are unaffected since they only have one field for the requirements, unlike the rest of the Milestones.

Will NOT work with Modloader.


Credits:
nfsu360 for Vlted 4.6

Screenshots:
Old



New



Other mods seen on screenshots:
- Beta Cop Cruiser Recreations by C0mmunityMindedMiner.
- 2003 Ford SVT Focus (Gen. 1) by nlgzrgn
- HD Textures For Police Cars by Ariso.
- Revamped Pursuit System by me and Frexellia.
- Better Light Flares by Avalanche
- HD Reflections by Aero_

If encountered any issues with the mod, message me here or find me thru Discord and DM me there. Splash45#7455
---
Comments
---
Uploaded at: December 18, 2020 @ 14:20