NFS Carbon Remastered UI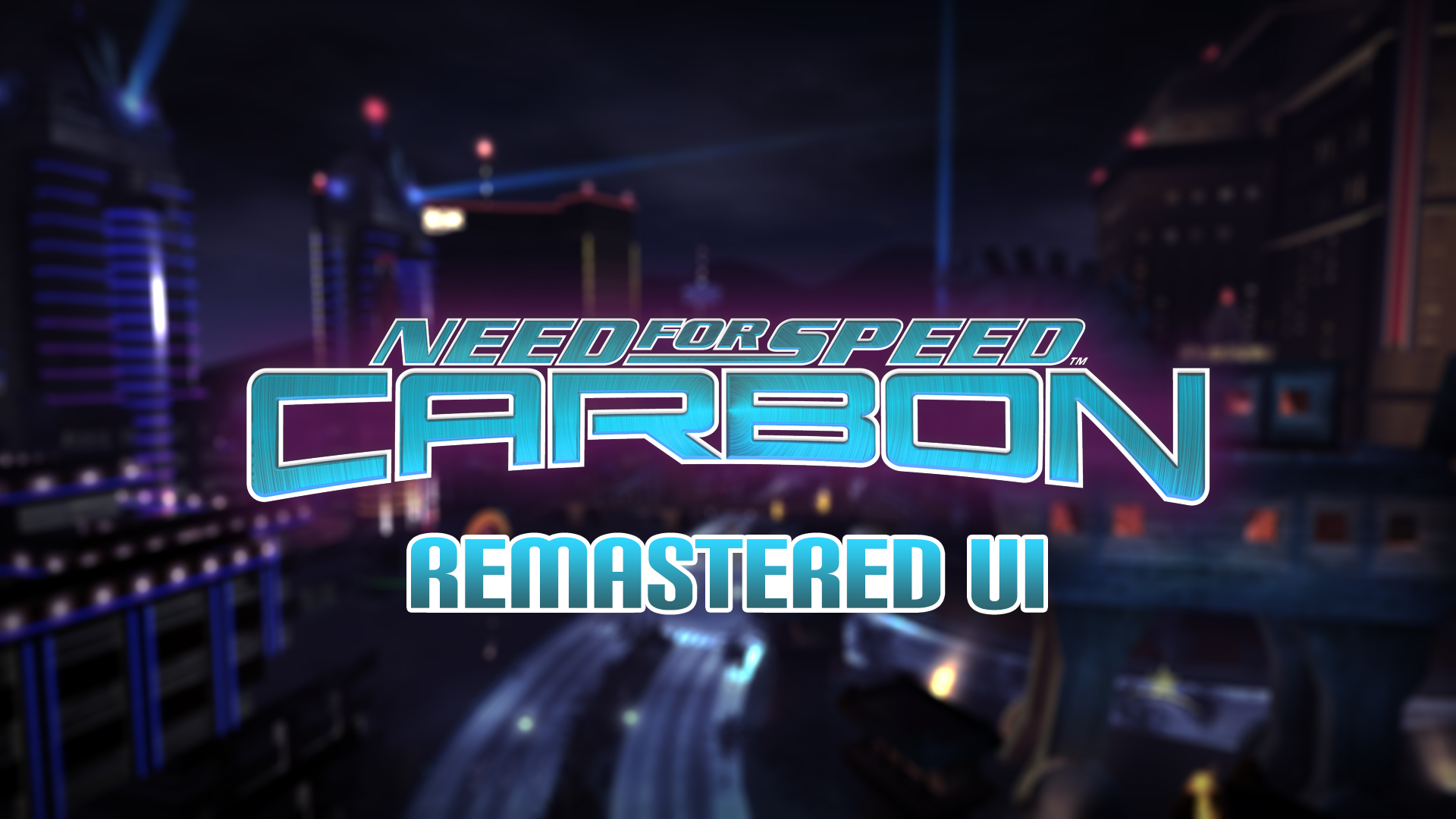 ---
REMASTERED UI
---

Need for Speed Carbon is considered one of the best NFS titles of the 2000s, but as time goes, quality standards go up, so I present to you, the Remastered UI for NFS Carbon, This modification aims to improve the User Interface of the game. All of the textures are re-created following the design of the original textures to keep to the nostalgia that is Carbon. This modification IS NOT a Tex Mod TPF, instead, all of the textures are replaced directly within the files for maximum efficiency and convenience.

Here are a few notable changes that are made:

Outlines and background elements

Menus and selections

Autozone and career

HUD

Map and icons

Challenge series medals and stars

Car classes and types

Turf backgrounds

Mailbox

Pursuit indicators

Intro screen

(BONUS) Improved brake discs from Undercover

What is left to do?
Crew section and member abilities

Race type icons


Fonts are impossible to modify at the moment, if anybody knows a solution, please let me know.

>>>> What's new in 2.0?
- Fixed DYNTEX.BIN crash, AGAIN (Hopefully this time it works)
- Added support for the Improvement Mod
- Added support for the Ultimate Mod
- Added support for Mitsubishi Eclipse Elite [Add-On]
- Added support for Alfa Romeo 8C Competizione [Add-On]
- Added support for 1990 BMW M3 Sport Evolution (Evo III) (E30) [Add-On]
- Added support for Ford GTX1 [Add-On]
- Did the EATrax icons

>>>> What's new in 1.1?

Fixed DYNTEX.BIN crash (Thanks Aero_)

Fixed compression issue

Improved and fixed a few icons

Added support for MrAdam's Extended Car List

Removed unnecessary texture archives

Screenshots
---
VIEW MORE HERE
Comparison
---

Gameplay:
BEFORE:


AFTER:



Camera rotation:
BEFORE:


AFTER:

---
Comments
---
Uploaded at: June 08, 2019 @ 12:39